Youngkin pardons Loudoun County dad convicted after confronting school board about daughter's sexual assault
RICHMOND, Va. - Virginia Gov. Glenn Youngkin has issued a full pardon for a Loudoun County father who he says was wrongfully prosecuted and convicted for standing up for his daughter at a 2021 Loudoun County School Board meeting after she was sexually assaulted at school.  
Scott Smith's daughter was assaulted by another student at  Stone Bridge High School in May 2021. In January 2022, a judge found the 15-year-old suspected in the assault guilty of sexual battery, abduction and two counts of sodomy. 
"They didn't protect our daughter," said Scott Smith said after the teen was convicted. 
Smith was charged and convicted of engaging in disorderly conduct after resisting arrest at a school board meeting in June 2021 after he criticized how the school board handled the situation. 
Smith's attorneys released a statement Sunday saying in part, "Because Scott dared to stand up for his daughter, and courageously stood up for all parents of children in the public school system, he was attacked by those who pushed radical school policies over the protection of students, he was vilified by the media, and he was outrageously branded a "domestic terrorist" by those who believed that parents should not have a say in the education of their children.  While we did not seek a pardon from Governor Youngkin, and while we were very confident that we would have been able to prove that Scott Smith was innocent of the criminal charges placed against him if the matter had gone to trial, we are nevertheless grateful that the Governor also recognized the wrong done to Scott Smith by the judicial system, and that he has now taken this bold action to right that wrong by this pardon."
Smith wasn't the only parent disappointed by what they say was a lack of action on the part of the school board. They have been launching complaints against the school board for years, alleging that cases of sexual assault have been mishandled and that there has been a lack of transparency throughout the investigations. 
Loudoun County Public Schools Superintendent Dr. Scott Ziegler was fired back in December 2022 following the accusations that the school board tried to cover up the sexual assault of Smith's daughter as well as one that followed — committed by the same student who was switched to a different school. Officials said while awaiting trial, the student allegedly sexually assaulted another teenage girl at Broad Run High School.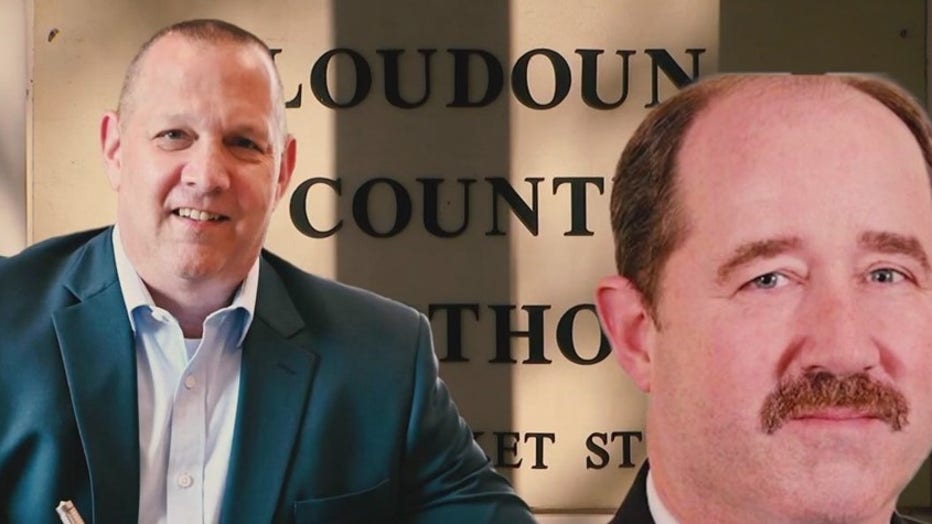 Zeigler was one of two Loudoun County Public School officials indicted by a special grand jury that was tasked with investigating how the district handled the two sexual assaults. LCPS spokesperson Wayde Byard was the other employee charged. 
"They (LCPS) failed at every juncture," the special grand jury's scathing report stated. "LCPS as an organization tends to avoid managing difficult situations by not addressing them fully."
Earlier this year, the school board announced that they would not be releasing the full details of the grand jury report — a decision that left parents furious. But a judge later ordered the school district to release the details of the investigation and in June, the school board announced that they would not fight the court order to release documents in the case. 
The contentious report was prepared by the law firm Blankingship & Keith and will remain confidential to those involved in the case and their counsel. Last year, a different Loudoun County Circuit Court judge issued a ruling stating it was "abundantly clear" the B&K Report was an attorney-client privileged record. 
But parents have long said releasing the full report is the right thing to do to provide transparency and help rebuild trust. 
"What happened to my daughter was a horrible, but preventable tragedy that she will have to deal with for the rest of her life. And the way the public school system, the School Board, the Loudoun County Sheriff's Office and SRO Department, and the Commonwealth Attorney's Office handled this situation was abhorrent and completely unacceptable," Smith said in a statement. 
Smith says his family plans to pursue legal action against the Loudoun County school district. 
"While this pardon closes one chapter in this ongoing battle, a new chapter has now begun. I will continue to fight for parents and their children who are affected by these misguided and dangerous school policies," he said.
Youngkin has been an ardent supporter of parental rights in schools and has continuously taken steps to fulfill promises made during his time on the campaign trail.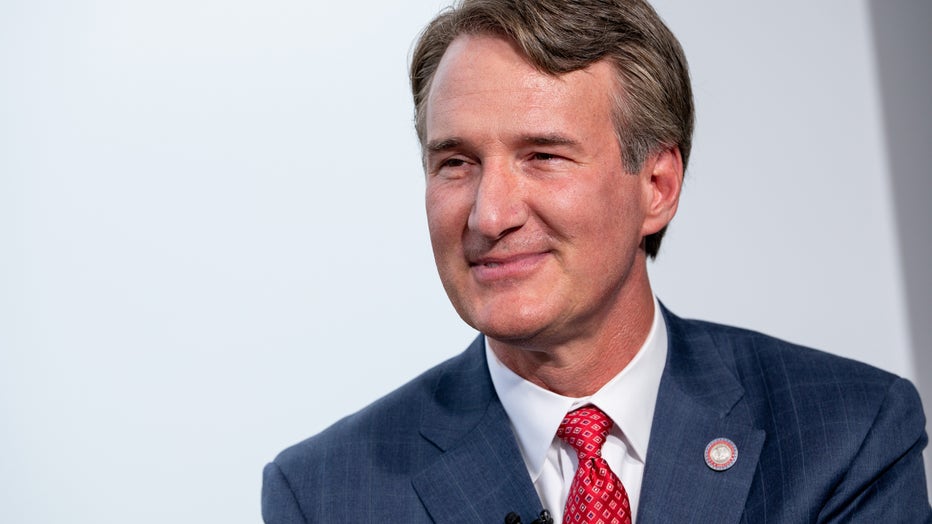 Glenn Youngkin, governor of Virginia, during a Bloomberg Television interview at the Paris Air Show in Le Bourget, Paris, France, on Monday, June 19, 2023. At the Paris Air Show, airlines and leasing companies will place orders, manufacturers will sh
"Scott Smith is a dedicated parent who's faced unwarranted charges in his pursuit to protect his daughter. Scott's commitment to his child despite the immense obstacles is emblematic of the parental empowerment movement that started in Virginia," Youngkin said in a statement. "In Virginia, parents matter and my resolve to empower parents in unwavering. A parent's fundamental right to be involved in their child's education, upbringing, and care should never be undermined by bureaucracy, school divisions or the state. I am pleased to grant Scott Smith this pardon and help him and his family put this injustice behind them once and for all." 
The governor went on a "Parents Matter" tour around the Commonwealth last month as students prepared to head back to class, saying in no uncertain terms that he's going to continue pushing for parents to have a bigger say in how public schools are run. While delivering remarks on the tour, Youngkin said he wanted to use the start of the new school year to highlight what he calls "priority issues" for families — chief among them his administration's model policies. 
The model policies have been another point of controversy for the governor. The guidelines address hotly debated issues surrounding sexual orientation and gender identity in schools. One of those policies requires students to use bathrooms and other private facilities that match their biological sex — not gender identity  — unless it's required by federal law. 
It's a policy entangled with the sexual assault of Smith's daughter as he says the male student who harmed her did it in a bathroom and was wearing a skirt. It immediately sparked a backlash against LCPS' policy that allowed students to use bathrooms that match their gender identity. 
Adding to the contention, several school districts including Arlington, Alexandria, Fairfax and Prince William counties have already announced that they will follow their own policies on these issues. 
Virginia's Attorney General Jason Miyares has demanded that school boards across the commonwealth follow the governor's guidance on the treatment of transgender students but so far, it's not clear what consequences there could be for those that continue to defy the governor's guidance. For now, the policies remain mixed across the state. 
For his part, Scott says he plans to keep advocating for his daughter, her rights, and those of other parents.
"I will continue to fight for parents and their children who are affected by these misguided and dangerous school policies," he said.