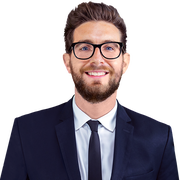 Kevin McCarthy
Entertainment Reporter
My name is Kevin McCarthy and I am a nerd. Most people would not admit that but I take pride in geeking out over the simplest things in life; whether it be a Doritos Double Decker taco from Taco Bell or an awesome action/dialogue scene in a film!
Because of the wonderful people here at FOX 5 and over at 106.7 The Fan, I've been able to live out a dream of mine that I've had since I was a kid! The year was 1992 and I was 8 years old. I had made a deal with my parents that if I were to get a perfect report card, that they would let me watch "Terminator 2: Judgment Day" on VHS.
In the previous year, I was seeing all of these movie trailers for the film and I was so fascinated by the special effects. My parents wouldn't let me see the film in theatres because it was R-rated. Fast forward to 1992, I received a perfect report card and we went to the local Blockbuster in Newport News, Va. to rent the flick!
I was so excited! I sat in between my mom and dad on the couch and that was the moment I fell in love with movies. I not only became a fan of movies, but a fan of how movies were made. I knew, in that moment, that I wanted to be involved in movies, somehow, in my future! To this day, I make it a priority to ask filmmaking questions in every interview I do!
All throughout elementary, middle, high school and college, I continued to watch movies with the vision of somehow being involved in film for my career. I attended George Mason University, where I majored in communications while taking film classes on the side. At this time, I was doing movie reviews on my AOL Instant Messenger away messages while working an internship at 106.7 WJFK-FM, in the promotions department.
On November 18th, 2005, my life changed. The Sports Junkies, on 106.7 WJFK-FM, allowed me on the air to do movie reviews! I knew I wanted to talk about my love for films, and they gave me an outlet to do so! Fast forward to 2007, FOX 5's Tony Perkins came in-studio to do a live segment on The Sports Junkies. After the segment was over, I asked Tony if FOX 5 needed a movie reviewer, and he gave me the opportunity to audition!
I owe a lot of my career to Mr. Perkins! He is an amazing mentor. I knew that I wanted to talk about how films were made, i.e. film scores, cinematography, pure entertainment, etc.
I wanted viewers and listeners to be just as excited as I was about the films! FOX 5 gave me the opportunity to geek out on the air every Friday about my love for films. My next goal was to meet and interview my childhood heroes! Through FOX 5, I was able to start doing press junkets where I traveled to interview the biggest stars in the world!
There, I was meeting my childhood heroes and geeking out beyond belief! I'll never forget the first time I was able to interview Arnold Schwarzenegger and share my love for "Terminator 2: Judgment Day." Since I was 11, I've been collecting my movie ticket stubs. The first one I have is from 1995 for "Die Hard With a Vengeance", which I have shown to both Bruce Willis and Samuel L. Jackson! Every time I go out for a big interview, I bring a ticket stub to show the actors and they always seem very excited to know that I'm a fan.
I've been the film critic for FOX 5 since 2007 and I still feel the exact same excitement today that I did when I started seven years ago! Since I started on FOX 5, I've been nominated for two National Entertainment Journalism Awards! I'm currently the film critic for FOX 5 (DC), Fox & Friends (Fox News nationally), The Sports Junkies and FOX 29 (Philly).
One day, I hope to direct movies on the side! In 2012, I had the honor of teaming up with two of my college friends to direct a short film for Steven Spielberg! The opportunity came about after I interviewed Mr. Spielberg for "War Horse" and "The Adventures of Tin Tin" in 2011. After I left the room for "The Adventures of Tin Tin", Spielberg said that I was going to be a filmmaker and that I had "the stuff." I ran into him a month later at the Critics Choice Awards in Los Angeles and approached him to thank him for the interview. He told me to make a short film and send it to him. He said, "Have your people send it to my people!" To which I respectfully replied with, "I don't have people!" Though, I found a way and sent him the film, which he did watch.
I know it sounds cliché, but dreams really do come true! I get to live out my dream, every day, on FOX 5 Morning News and I'm beyond thankful for that. Thanks for joining me on this journey! If you ever have any movie questions, please tweet me @KevinMcCarthyTV
I look forward to geeking out with you! If you're wondering, my favorite film of all time is "True Romance". My favorite current director is Quentin Tarantino. My favorite director of all time is Alfred Hitchcock. My favorite actor is Gary Oldman.
The latest from Kevin McCarthy