15-year-old to be held until 21 in shooting of Commanders running back and teen's murder
WASHINGTON - A 15-year-old boy who pled guilty in connection to two disturbing violent crimes —  the attempted robbery and shooting of Washington Commanders running back Brian Robinson, Jr. and the killing of a D.C. teen Andre Robertson Jr. — will be held until age 21. 
This is the maximum sentence allowed under the District's juvenile laws.
The sentence, requested by the Office of the Attorney General, was handed down in court Wednesday by D.C. Superior Court Judge, Robert A. Salerno, who told the teen he should still have hope.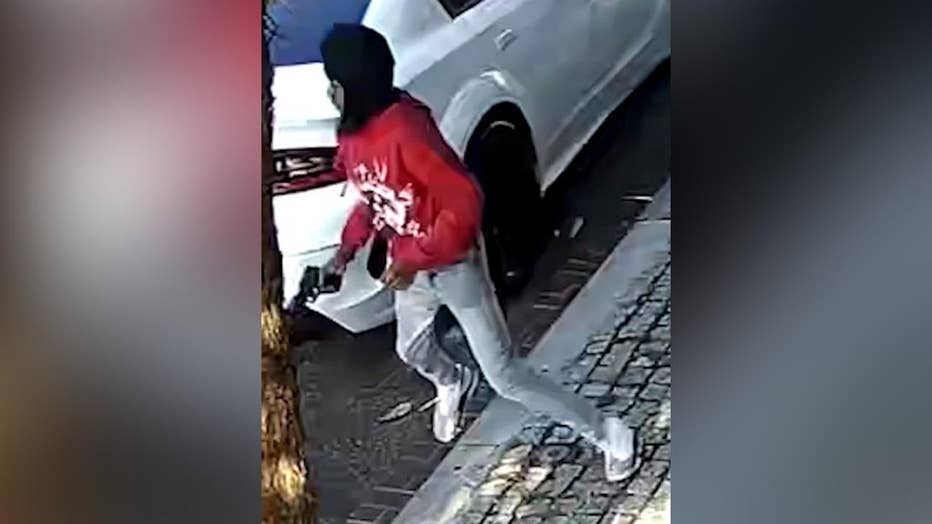 The judge spoke of how being committed until 21 may seem like a long time, but it's really not for the types of offenses that brought everyone there on Wednesday.
The judge prohibits FOX 5 from identifying the 15-year-old sentenced due to the District's strict juvenile privacy laws.
In January, the teen entered a guilty plea in the two shootings.
At the same January hearing, the teen also pleaded guilty to voluntary manslaughter in connection with the fatal shooting of 15-year-old Andre Robertson Jr., who was killed in Northeast D.C. last October.
"Lawmakers need to change the rule with these juveniles period," said the victim's mother, Tyeisha Lucas. They need to get them life in jail if they do the crime, they need to do the time," Like, committed to 21 ain't nothing. Like I said, he can still come back out there with his family and do what he need to do. My son can't. My son can't do it no more."
His family says Robertson was sitting outside on a relative's porch at the time. Robertson's mother was also there. His great-great-grandmother was also injured – grazed by a bullet in the leg. The three were headed out to a store at the time.
"I was just shocked. Like shock, stuck like, scared to move. Scared to call the police like they see me move, they're going to shoot at me – it was three people that was shooting at my son," Lucas said.
"He was my helper," said Robertson's 92-year-old great-great-grandmother, Mary Satterfield. He'd go to the store, he'd go get me food. I needed water laying at the bed, whatever I needed. Andre was there to get it for me. He was a good child."
READ MORE: 15-year-old arrested in Brian Robinson Jr. shooting also connected to DC teen's murder
For Robertson's murder, the 15-year-old sentenced on Wednesday was originally arrested on the charge of first-degree murder while armed. 
"I don't feel that commitment until the age of 21 is enough, you know, even though I understand juvenile law,"said Renee Brown, Robertson's great-grandmother. "If you do the crime, you have to do the time … carjacking, killing, robbing, pistol, shooting – all of those criminal activities. People need to be held accountable for that," 
During sentencing, Robertson's mother, grandmother, great-grandmother and great-great-grandmother all gave impact statements. A slide show depicting pictures of Andre also played.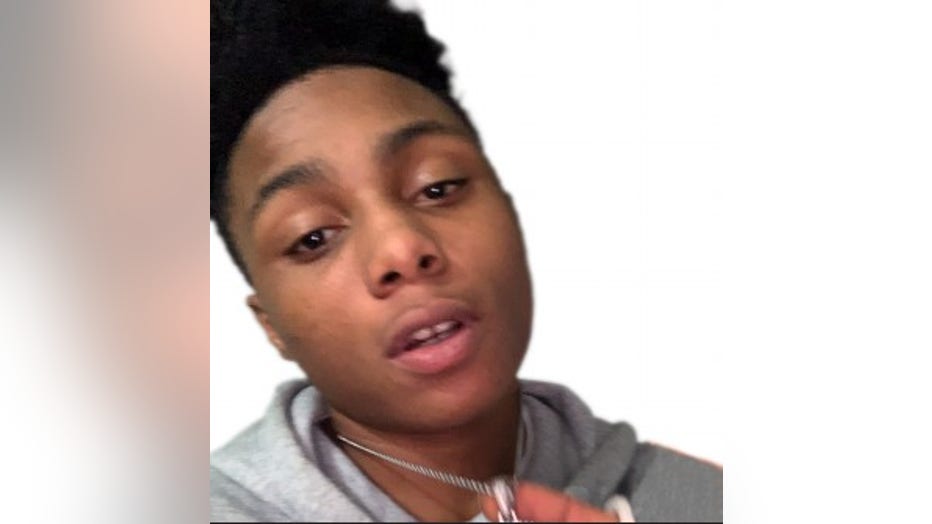 Robertson's mother left the courtroom, overwhelmed with emotion during that time.
The sentencing encompassed three different cases. Judge Salerno reviewed a plea for attempted robbery, a plea for voluntary Manslaughter and a plea for carrying a pistol without a license. It was noted by a prosecutor that these cases were the teen's third, fourth and fifth contacts with the D.C. system and that he has at least one prior in Maryland.
Attorneys argued for a two-year commitment, claiming the 15-year-old suffered past trauma and was immediately ready to take responsibility. They also claimed the system failed him, mentioning the family trying to get help from D.C. housing to get out of a bad neighborhood.
READ MORE: 15-year-old shot, killed while sitting on porch in Northeast DC
An attorney for the 15-year-old also explained the findings in the voluntary manslaughter charge noting that evidence presented while showing reckless action, did not prove Mens Rea, or in this case that the 15-year-old sentenced "intended" for anyone to die. 
Family said the fatal shooting was over a simple social media message.
Brian Robinson Jr. was shot twice in the right leg in August of last year after leaving a business on H St. NE. Officials said the teenage suspects were trying to steal the player's Dodge Challenger Hellcat.
The running back made his NFL debut for the Washington Commanders six weeks to the day after being shot where he ran nine times for 22 yards and was his team's leading rusher.
The Washington Commanders did not respond to a request for comment.
The Attorney General's Office wrote FOX 5 in a statement:
"The Office of the Attorney General takes violent crime very seriously and works every day to hold young people accountable if they cause harm.
D.C. law prohibits us from speaking about specific juvenile cases, however, it is our policy to vigorously prosecute every homicide committed by a young person where we have the evidence to do so."
"I understand he suffered from past traumas – and you know they blamed the system. The mother said she asked for the housing authority to move them, so he had all this at his disposal, and it affected him. But you go out, like the judge said, and you made that choice to partake in Andre's murder. To try and steal Brian Robinson's Hellcat, you know all these bad choices," Brown told FOX 5.
Lucas told FOX 5 another teen arrested in her son's murder is due in court on April 5.
The second suspect arrested in Brian Robinson Jr.'s shooting – a 17-year-old – is expected to be sentenced next month.  
Correction: A previous version of this story said the 15-year-old pleaded guilty to involuntary manslaughter, however, he pleaded guilty to voluntary manslaughter in court.