Wakefield High School community rallies after teen student dies of apparent overdose
ARLINGTON, Va. - The Wakefield High School community rallied Friday after authorities announced an investigation is underway into the death of a teenage student, who apparently overdosed earlier in the week at the school.
The Arlington County Police Department said the teen died Thursday at the hospital.
FOX 5 learned on Friday that the student who died was Sergio Flores, a freshman at the high school. The school community is remembering Flores as a kind and funny guy.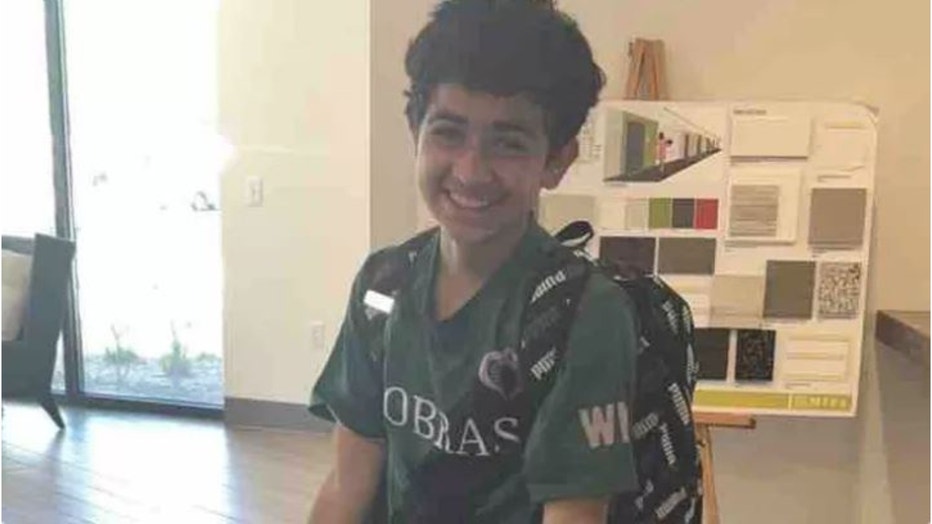 Flores' family has set up a GoFundMe page to help the family with his funeral expenses. As of Friday afternoon, the page has raised over $28,000.
The teen student was found unconscious in a school bathroom Tuesday morning around 9:30 a.m.
Officials say based on the preliminary information, this incident is being investigated as an apparent drug overdose. The medical examiner will determine the cause and manner of death.
Classes had already been canceled Friday when news of the death was reported.
School officials made the decision to close in response to the student's apparent overdose, two separate lockdowns, and an incident where a trespasser entered the school.
On Friday morning, a march was held outside the school, where families came together to support each other and advocate for helping children with addiction.
"I feel sad right now," Wakefield High School Parent Alejandro Gonzalez told FOX 5 during the march. "That kid shouldn't die and we need to prevent that from happening again."
This comes after emotions ran high at Thursday night's school board meeting with parents who were demanding action from Arlington Public Schools. One parent FOX 5 spoke to says emails with vague descriptions of incidents like the suspected overdose are not enough.
"Hold them accountable to make decisions immediately," said Judith Davis, Wakefield High School's PTSA president. "Let parents know what it is they're planning on doing instead of just sending emails saying hmmm medical emergency. We got it under control. No, you don't! You don't have anything under control. Parents and students as well as teachers deserve transparency and actions."
School board members said they would like to hear directly from students about drug use happening within the schools.
The school district also plans to expand the availability of Narcan in schools and meet regularly with police to find where the sources of these drugs are coming from.