Wakefield High School cancels classes after lockdown and overdose incidents
ARLINGTON, Va. - Wakefield High School will be closed for instruction on Friday.
The school made the announcement Thursday after dealing with a student who seemingly overdosed in a bathroom, two separate lockdowns, and there were reports of a possible trespasser on school grounds this week. 
Emotions ran high at Thursday night's school board meeting with parents demanding action from Arlington Public Schools.
Attendees told FOX 5 they don't want to point a finger at where things have gone wrong. Instead, they want to work on solutions.
On Tuesday, a student was found unconscious in a bathroom from an apparent drug overdose.
READ MORE: Wakefield High School parents express concern after apparent student overdose
One parent FOX 5 spoke to says emails with vague descriptions of these incidents are not enough. And it's all too common to find families waiting outside the school to hear about what's happening.
"Hold them accountable to make decisions immediately," said Judith Davis, Wakefield High School's PTSA president. "Let parents know what it is they're planning on doing instead of just sending emails saying hmmm medical emergency. We got it under control. No, you don't! You don't have anything under control. Parents and students as well as teachers deserve transparency and actions."
School board members also mentioned they'd like to hear directly from students about drug use happening within the schools.
Kids we spoke to like Arlington County Public Schools student, Joaquin Rivera-Garcia, say the accessibility to drugs for middle and high schoolers is easy.
Rivera-Garcia is pleading with his fellow peers not to use drugs.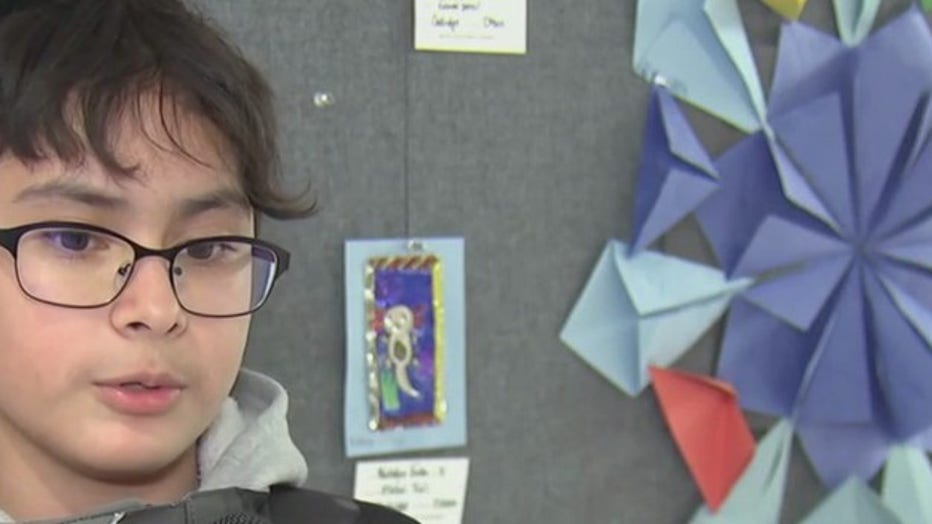 "Why would you do that to your body? I understand it's like to try to cope with something but still just for a little moment of pleasure, why would you risk the rest of your life?" Rivera-Garcia said. 
During the meeting Thursday, one board member asked what it would take to put Narcan in every classroom and bathroom, saying it should be as readily available as hand sanitizer.
Another board member mentioned giving kids Fentanyl strips, so they can at least be safe if they are using.
The superintendent did mention what the district is currently doing to address opioid use at schools.
That plan includes helping kids be better educated on substance abuse and the dangers of Fentanyl, with some lessons starting as early as 4th grade.
READ MORE: Parents will learn how to use Narcan at MCPS community forum on Fentanyl
They are holding community conversations at high schools in the area next month and looking at the budget to find ways to add more substance abuse counselors.
The school district also plans to expand the availability of Narcan in schools and meet regularly with police to find where the sources of these drugs are coming from.
Classes have been canceled at Wakefield High School tomorrow and mental health support will be provided to students and staff to process this week's incidents.
Several parents are also planning a march for Thursday at 12 p.m. to demand action on opioid problems within the school district.