Foo Fighters headline opening of 'The Atlantis'; Dave Grohl helps cut guitar string in ceremony
WASHINGTON - Dave Grohl, Foo Fighters frontman, took part in a guitar string cutting ceremony Tuesday at 'The Atlantis,' D.C.'s newest concert venue that is a near replica of the original 9:30 Club.
The ceremony came ahead of the grand opening concert that Grohl's band will play Tuesday night. D.C. Mayor Muriel Bowser, and I.M.P. Chairman Seth Hurwitz joined Grohl who spoke in front of the building as the finishing touches were being put on.
I.M.P., the owners of the 9:30 Club, say the new $10 million, 450-capacity forum will be an homage to the original venue that originally opened its doors in 1980.
During a press conference, Hurwitz joked that a FOX 5 Instapoll provided the extra motivation needed to make sure the venue was ready for opening night.
Grohl said Tuesday that he  had been coming to the club since his early teenage years. "I don't think any of us ever considered becoming rock stars – or any sort of career opportunity in what we were doing," Grohl said about his early days hanging out at the original club. "We just did it because we had to. Because we loved to do it. And we loved to do it with the people with the people here in town, our close family of friends – the community of the scene."
Finishing touches at The Atlantis on Tuesday morning before the grand opening
"Walk in and prepare to turn the clock back to the original 9:30 Club, sans the gargantuan rats and notorious stench, but with a nod to the infamous pole," I.M.P. said in a press release earlier this year. The name, The Atlantis, is a nod to the venue that briefly occupied the 9:30 Club's original space prior to its opening.
In addition to the guitar string cutting ceremony, a life-size sculpture of Grohl was unveiled Tuesday. A tour of the club was also given.
In addition to the Foo Fighters, the venue's 2023 opening concert series will also feature performances from Darius Rucker, Barenaked Ladies, Parliament Funkadelic featuring George Clinton, and Joan Jett and the Blackhearts throughout the year.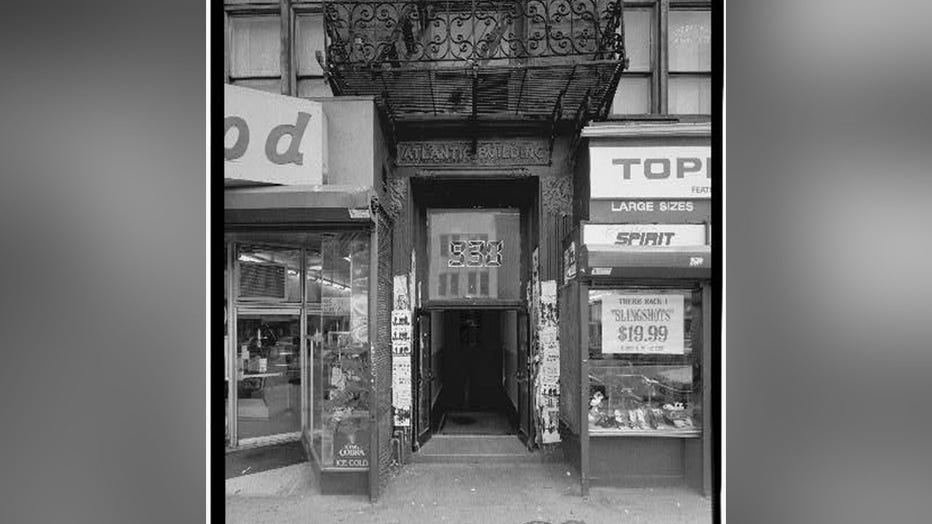 Close-up of the entrance doorway of the origional 9:30 Club location at the Atlantic Building, 930 F Street, Northwest, Washington, District of Columbia, DC (Library of Congress)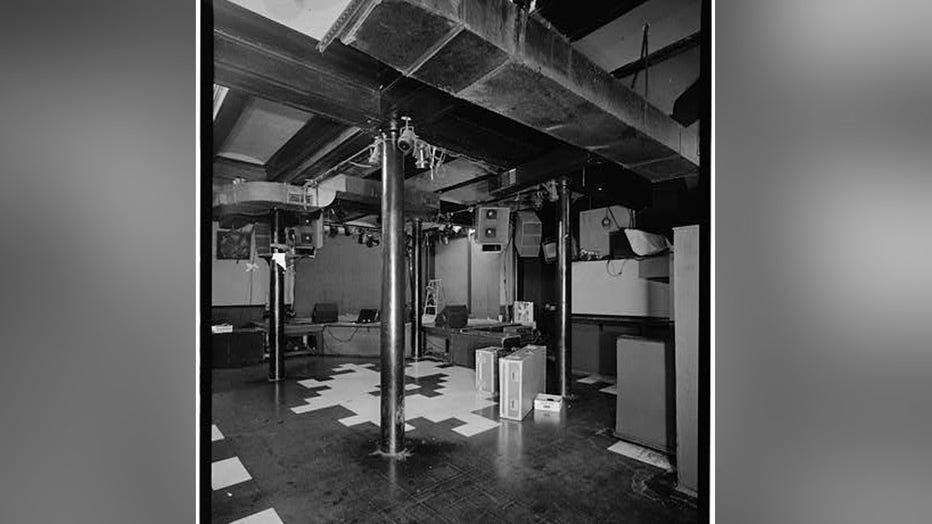 FIRST FLOOR REAR ROOM, SAFE DEPOSIT ROOM (Note: This was the 9:30 Club during the early 1980s) - Atlantic Building, 930 F Street, Northwest, Washington, District of Columbia, DC (Library of Congress)