Work continues on highly anticipated DC concert venue, owners say opening on schedule
WASHINGTON - Five days from now, The Atlantis music venue will open to much fanfare and anticipation.
There was plenty of buzz about this new 450-person venue operated by the same group that owns the famed 9:30 Club. The Atlantis is meant to be a homage to the original 9:30 Club.
The opening promotion — a lottery where fans were able to purchase tickets to 44 shows for $44. Management reported 520,000 people applied.
The date of the first show has remained constant: A May 30 concert featuring the Foo Fighters.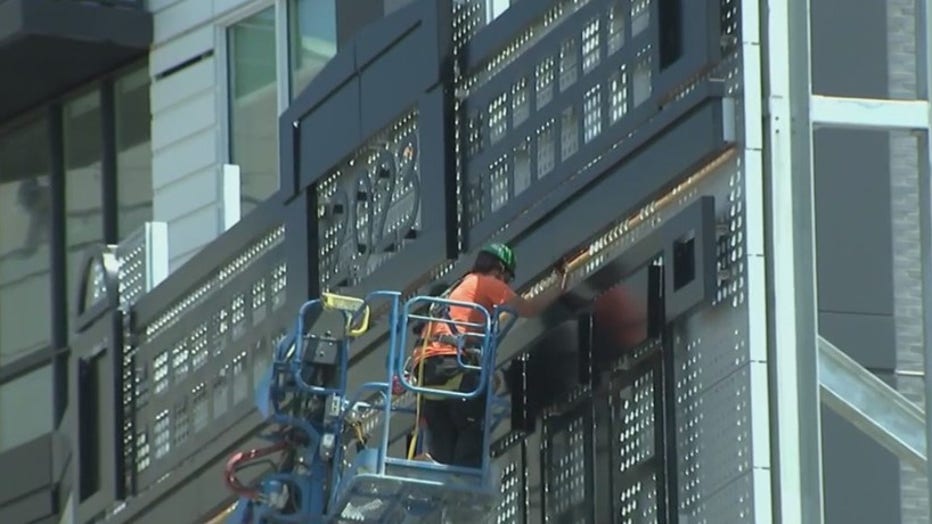 A spokesperson for the operators told FOX 5 they are confident and sure the venue will be ready to go not only for the first concert but also for a soft opening happening Sunday — despite construction crews still working at a frenzied pace in and around the building.
FOX 5 spotted crews working on the facade, painting, pouring concrete, and doing construction on the rooftop, and that was just outside the building. Crews walked in and out of the venue all day.
A spokesperson for I.M.P., the operator, told FOX 5 the flooring was just completed, and between 40 and 50 workers are there regularly around the clock putting the finishing touches on the venue. Neighbors have reported seeing work done on the weekends, too.
"We're excited to have this open. We have been watching them build this for the last year, so we are ready," said Eric Wolff, a D.C. resident who didn't win any of the lotteries to get tickets, but remains confident that the venue will open as planned.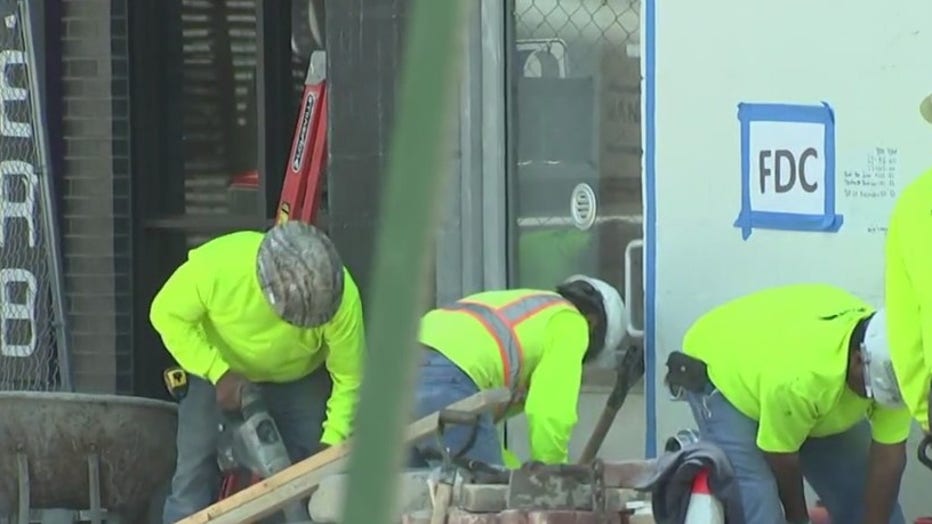 "We were talking to the contractor back in November, and he said we're going to have this done for a show in May, and I said 'good luck.' But I think they're just about done," Wolff said. "They're putting lights up! Isn't that the last thing you do?"
Others couldn't help but notice there was a lot of work left to do on the building.
"I don't know if I'd be nervous, like, walking into the building. I wouldn't expect it to fall on me or anything, but yeah; it looks like they got a lot of stuff to do in five days," Barrett Pitner told FOX 5.
FOX 5 reached out to the D.C. Department of Buildings for more information on how the final permitting would happen for this venue, especially on a holiday weekend.  After acknowledging receipt of our request and deadline, the department still has not returned a statement.
FOX 5 will update this story if we hear from the D.C. Department of Buildings.
The D.C. Liquor Board confirmed The Atlantis was granted a license to serve alcohol last week.