Tornado watch in effect as severe weather takes aim at DMV
WASHINGTON - Severe weather took aim at the DMV Monday evening, causing power outages and lots of damage. 
The entire area was under a tornado watch until 9 p.m. and there was a moderate risk for severe storms. It was the first "red zone" risk of severe weather since April 19, 2019. 
On Zion Drive and Ox Road in Fairfax, yellow tape was put up because trees and power lines were down after destructive weather ripped through the area.
Just last weekend, severe weather left behind damage, and crews are now out cleaning up the mess again.
Peggy Fox with Dominion Energy told FOX 5 they're working as fast as they can.
"We have catastrophic damage. This is going to take a while to repair," Fox said.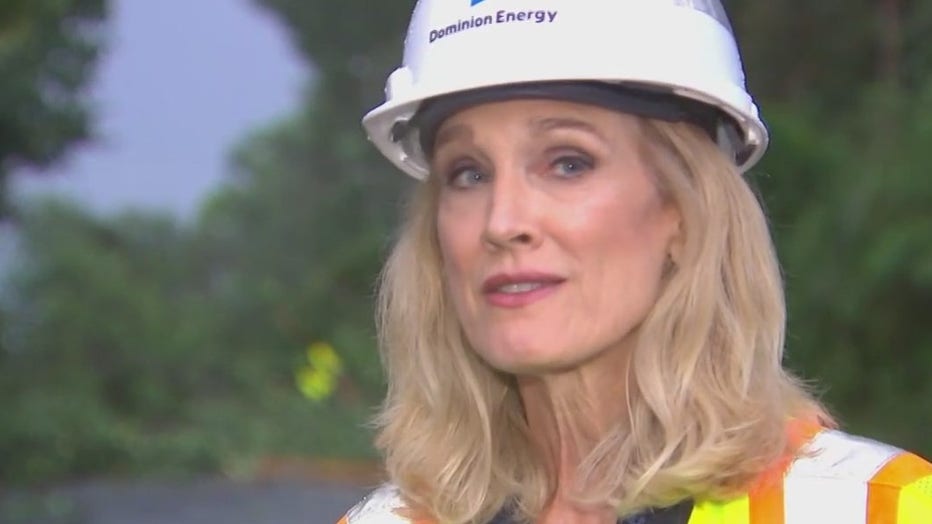 Dominion Energy's Peggy Fox assessing the damage in northern Virginia
Federal offices, businesses, and even schools closed their doors early to prepare for the threat.
However, some places like the Leesburg Premium Outlets were full of people braving the serious conditions.
Despite tornado warning alerts being sent to cell phones, many people FOX 5 spoke with thought being out and about was worth the risk.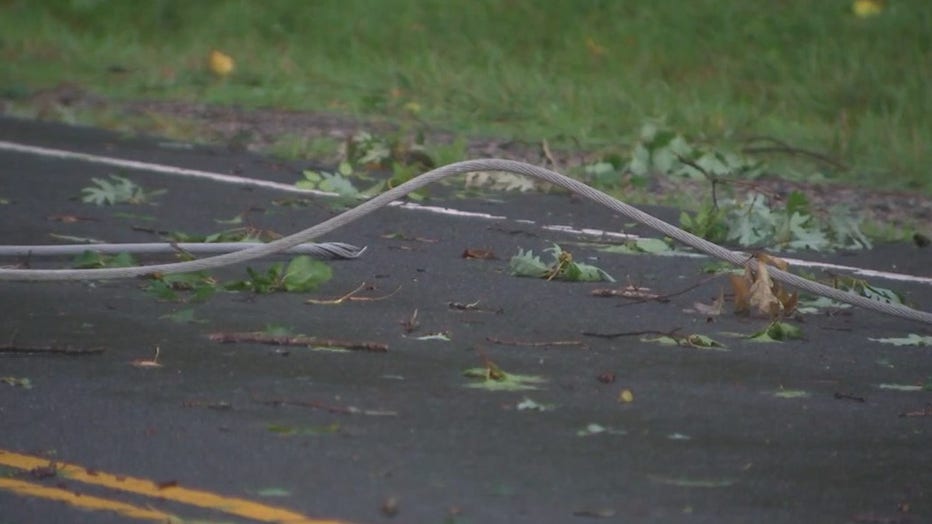 Nonetheless, officials are warning people to stay indoors and off the roads for now, until the mess is tamed.
"There is danger out here," Fox explained. "We have wires down, trees in the middle of the roadways. Please stay home, hunker down. I know it's so difficult without power. Please stay safe."
The widespread severe storms containing destructive wind gusts and isolated tornadoes were expected — with the timing of the worst weather between 1-4 p.m. for the western areas, then 4-8 p.m. closer to metro D.C. 
Two different storm structures were predicted throughout the day. The initial storms were rotating supercells, impacting the I-81/I-270/I-68 areas through mid-afternoon. 
Around midday, there was a medium risk of tornadoes – with two zones of increased tornado potential. Between 3-6 p.m. areas to the north and west of D.C. were forecasted to see some supercells. 
Then between 6-9 p.m., the risks moved east, creeping closer to metro D.C. with squall line. The storms were quick-forming, and erratic. 
The storms are expected to clear out during the overnight hours and lows will reach the 60s and 70s, giving way to a more comfortable and pleasant Tuesday. 
The next possible round of severe weather could come over the weekend with scattered storms through Saturday and Sunday.