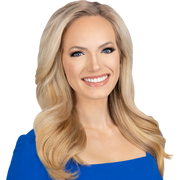 Jacqueline Matter
Anchor/Reporter
Jacqueline Matter joined FOX 5 DC in July 2021 and anchors weekend evenings at 6, 7, 10 and 11 p.m. She is also a reporter for the weekday evening shows. She is thrilled to be a part of such a dynamic team of journalists and to be living in the nation's capital!  
Before coming to FOX5, Jacqueline was the weekday evening anchor of ABC7 News in Tampa, FL. She spent five years at her previous station taking on many roles including serving as a morning anchor and the host of a political and investigative talk show. Prior to working in Tampa, she was the anchor of the morning newscasts at WNCT in eastern North Carolina and served as the bureau chief reporter in Jacksonville, NC.
Jacqueline has covered several major events including nearly a dozen hurricanes, the Parkland shooting, the Surfside building collapse and the 2020 election. Her coverage of veterans' issues has also led to change at the federal level regarding toxic water exposure and helped a Korean War veteran receive a Silver Star for his heroic actions in combat more than 70 years ago.
Jacqueline graduated with a bachelor's degree in journalism from the University of North Carolina at Chapel Hill. She also was a member of UNC's all-girl cheerleading team and a sister of Phi Mu. While in school, Jacqueline also interned at all four local news stations in Raleigh, North Carolina.
Jacqueline was Miss North Carolina International 2016, where she actively advocated for PTSD awareness on behalf of active duty military, veterans and their families. She placed in the Top 10 at Miss International and spent her year of service speaking at events nationally with non-profit organizations NAMI and Hope for the Warriors. 
She comes from five generations of military men and her father is currently serving in the Army. She spent most of her life moving around the country, which has made it easy for her to adapt and grow in new environments and she is never afraid to meet new people! She says while the term "Army Brat" can sometimes have a negative connotation, she is thankful for her experience as the daughter of a service member which has given her many opportunities in life and provided her a different perspective to global issues.
When not at work you might find Jacqueline exploring DC, volunteering, dining at local restaurants and craft breweries, attempting to cook and not burn the house down, at the gym working out or walking her 11-year-old rescued terrier mix Marleigh and her new puppy Hops!
With so much to do and see in the DMV, Jacqueline is always open to recommendations! And if you have any story ideas or just want to say hi, she wants to hear from you. You can send her an email at Jacqueline.matter@fox.com or connect with her on Facebook, Instagram and Twitter. 
The latest from Jacqueline Matter
A woman in Adams Morgan was allegedly pepper sprayed by a manager at her own apartment building.  
Twin boys from Ukraine who fled to Maryland are now graduating from a local high school and heading off to college with scholarships.
Since the 14-year-old was shot in the head, doctors say she now has bone fragments lodged in her brain and her road to recovery could take months, even years. But her family says it's a miracle she's alive.
The hospital terrace at Children's National turned into a dance floor with young patients dressing up, enjoying a night of music, food, and celebration.
A teenage girl was shot in Riverdale Rd. Thursday evening and was rushed to a hospital in critical condition. 
Police have arrested a student who allegedly sexually assaulted and raped his classmate after school.
Sheriff Ron Montgomery of York County, Virginia told FOX 5 they still have an open warrant for38-year-old Brandon Lemagne for a 2015 incident that involves an assault on a law enforcement member.
Three people are dead after a shooting that started in a Holiday Inn parking lot in Annapolis, according to police.