Montgomery Parks clamps down on off-leash dogs
BETHESDA, Md. - Montgomery Parks officials want dog owners to keep their furry friends on a leash.
They've launched a public awareness campaign for the month of August, seeking to remind dog owners that leashing their pets is the law except for within the county's eight dedicated dog parks.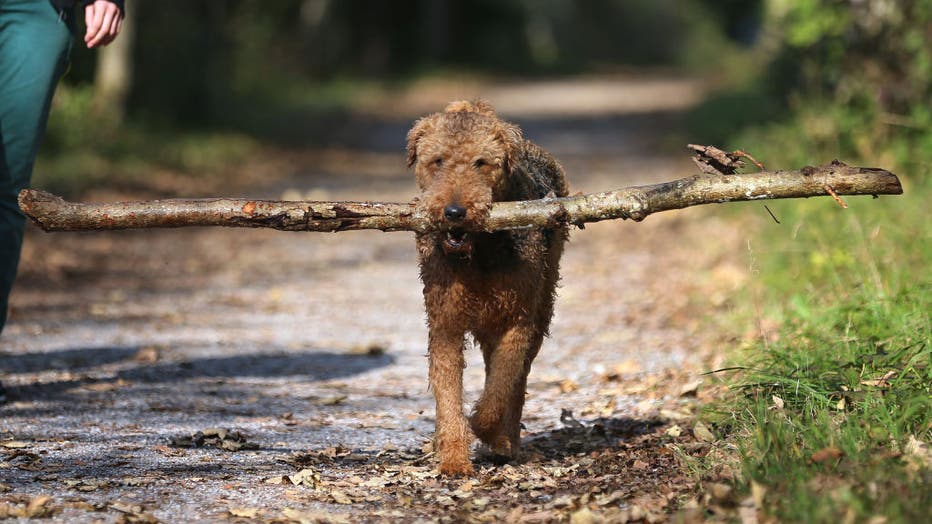 "I run into these calls pretty often," Maryland-National Capital Park Police Ofc. Alexander Huelbig told FOX 5 Friday. "I would say daily to weekly basis."
Incidents include off-leash dogs chasing people, injuring wildlife, getting lost, and worse.
"I've seen them run over to other smaller dogs that are on a leash, and then it turns into dog fights, and at the same time it can end up with one of the dogs getting hurt, seriously hurt," Huelbig explained.
That includes in April when a dog was killed in Prince George's County after being attacked by three off-leash pit bulls.
In a Bethesda park Friday evening, dog owner Anastasia Kurtz said she always keeps her pup, Bue, on a leash.
"You think you know your dog and how they're gonna act 100 percent of the time, but sometimes they just don't," Kurtz said. "People say they love dogs. If you love your dog, put him on a leash. Period."
Officials said anyone who sees an off-leash dog in Montgomery Parks should keep their distance, make note of the dog's description and any owner who may be present, and contact Park Police at 301-949-8010 to report the issue.