Loudoun South Little League team one win away from US finals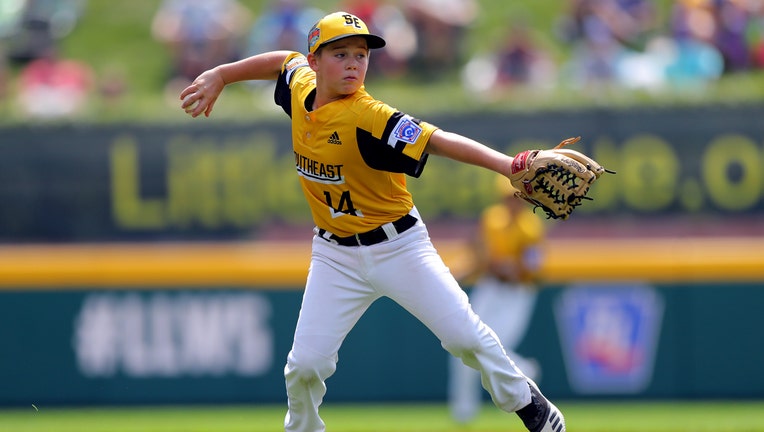 article
STONE RIDGE, Va. (FOX 5 DC) - The Loudoun South Little League team is one win away from the U.S. finals and fans in Northern Virginia are ready.
"If they continue this I think they'll win the whole thing," said Loudoun County resident Brandon Wood.
Part of the team's success on the diamond comes from Colton Hicks.
Colton and his mom Melissa are still pinching themselves about the team's success.
"Until the first pitch was thrown I couldn't believe that we were there and got to play in Williamsport," said Colton.
"The Loudoun South fans have shown up tenfold and the experience has been amazing. The people in Williamsport have been so welcoming to all of us and it's wonderful just to wear the gold and black down the street," said Melissa.
The Hicks say the most important thing isn't the scoreboard but the scores of friends and personal relationships gained from the team.
"We started to really rely on each other and celebrate each other. It's just been such a great experience that only us to have been through it will only ever really know," said Melissa.
Loudoun South will play the west Wednesday night, a team from Hawaii. Both teams are undefeated.
A large watch party will take place at Glory Days in Stone Ridge.
RELATED STORIES: 
Loudoun South throws consecutive no-hitters, crushes Minnesota in Little League World Series
Loudoun South continues Little League World Series run Sunday morning