COVID Centers closing in DC on March 31
WASHINGTON - Nearly three years after the D.C. Department of Health announced the first positive case of coronavirus in the city, the agency plans to close all COVID Centers at the end of the month. 
D.C. Health announced Friday that the last day of operations for the one-stop shops for vaccines, testing kits, and KN95 masks will be Friday, March 31. 
The city opened the COVID Centers in each of the eight wards in January 2022 as cases surged, and strict preventive policies changed the way residents maneuvered through public places. 
READ MORE: DC scaling back COVID-19 testing services, rapid test distribution
And in just over a year, D.C. Health says the centers provided residents with over one million free masks for adults and children, more than 400,000 rapid antigen testing kits, and 80,000+ doses of the COVID-19 vaccine, boosters, and flu shot combined.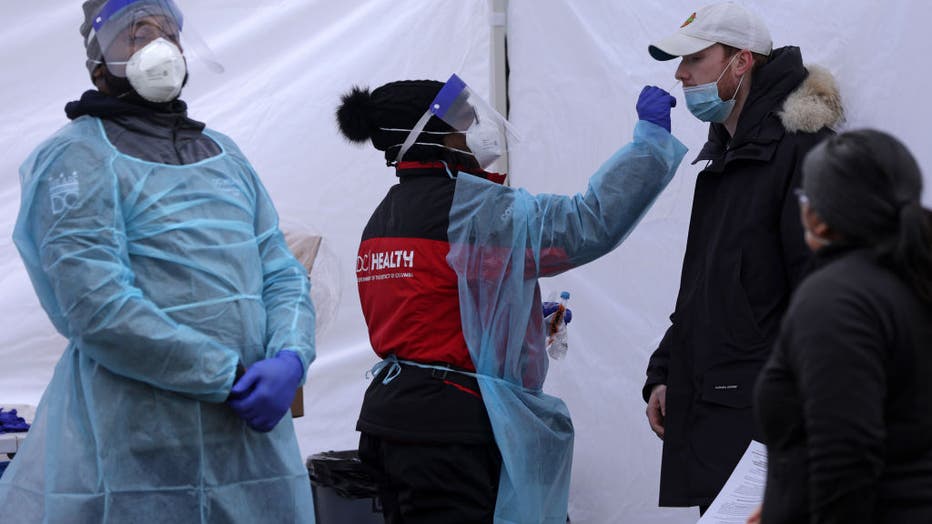 But now those items can be found at most pharmacies, and doctor's offices. 
The District has also seen COVID-19 cases drop significantly since the centers first opened. Currently, D.C. Health data shows a weekly case rate of 29.4 for the last week of February and a low impact on the local healthcare system. An estimated 99% of residents have taken at least one dose of the vaccine. 
The COVID-19 Test Yourself D.C. self-service kiosk program and the rapid test distribution at libraries and senior centers ended on Feb. 28. 
Since the disease likely isn't going anywhere the city is directing people to local retailers for vaccines, and testing kits. For information on the centers while they're still open visit coronavirus.dc.gov/covidcenters.