Body camera footage released of deadly police shooting inside Frederick apartment
FREDERICK, Md. - Maryland's Office of the Attorney General released body-camera footage on Thursday of a deadly officer-involved shooting inside a Frederick apartment in early March.
According to Frederick City Police, officers responded around 6:20 p.m. on March 4 to a call for a suspect wanted on a parole violation at an apartment complex in the 1500 block of North East Street.
The video shows officers arrive at the apartment and speak with a woman about entering the apartment.
The woman, tells police that the suspect they were searching for, identified as 44-year-old Joseph Sherrill of Frederick, was not inside the residence.
She initially told the officers that they could not enter the apartment, but after a brief conversation, she allowed them in.
During their search inside the apartment, one of the officers noticed the suspect hiding in a bedroom closet.
Police say Sherrill then displayed a knife, prompting the officers to give him several commands to drop the weapon. 
The video shows the suspect then walk into the apartment's living room prompting police to fire several shots at him.
The officers provided Sherill with aid following the shooting, but he was later pronounced dead at the scene.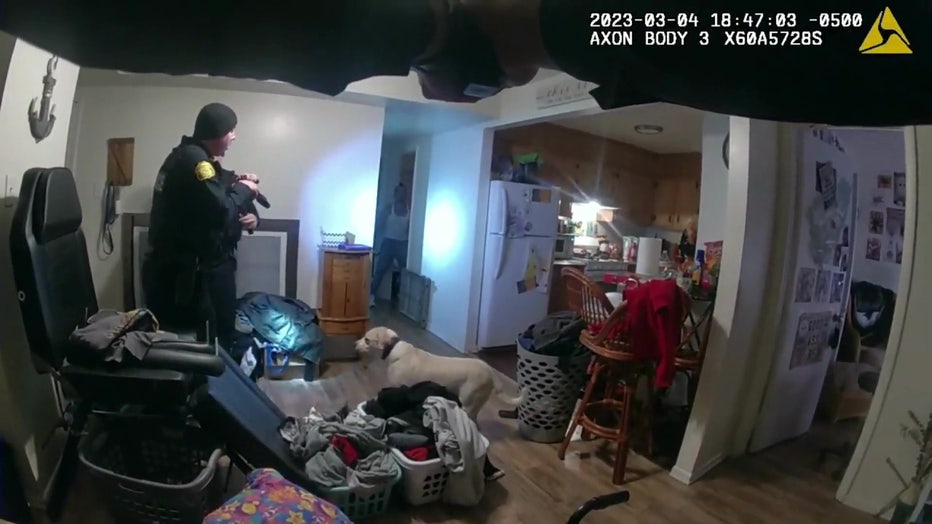 No officers were injured during the incident.
Investigators have not identified the officers involved in the shooting.
The incident remains under investigation by Office of the Attorney General's Independent Investigations Division. 
Anyone with information is asked to call the OAG at 410-576-7070.