2 charged in connection to fentanyl overdoses at Wakefield High School, Arlington County police say
ARLINGTON COUNTY, Va. - Arlington County police say two people are now facing charges in connection to at least two fentanyl overdoses at Wakefield High School. 
Following an extensive investigation, police have charged 19-year-old Walter Zelaya Padilla and an unnamed juvenile with distributing fentanyl following at least two instances of overdoses. 
Around 11:45 a.m. on Sept. 27, police were called to Wakefield High School in the 1300 block of Dinwiddie Street where they found two female students suffering from apparent overdoses. One victim was given a dose of Narcan, and both were transported to an area hospital and have since recovered.
The school sent a message home to parents to inform them of the incident, saying, "emergency personnel responded to Wakefield briefly today to assist with a medical incident involving students. The families of the students were notified. As some of our students observed the first responders in our building, we wanted to ensure you are aware that the incident was resolved, and everyone is safe." 
An investigation was launched and detectives soon determined that Padilla was the individual believed to be supplying the controlled substances to a juvenile at the school who in turn supplied the victims.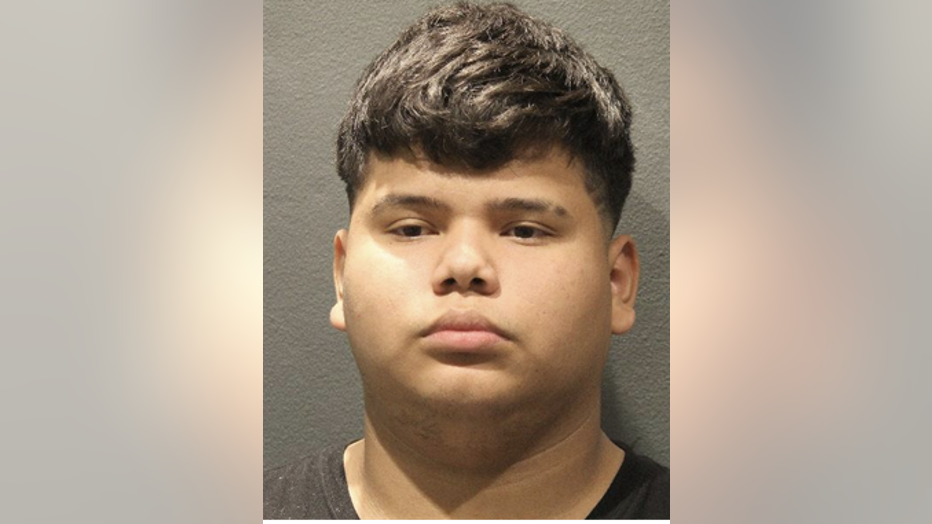 Padilla has been charged with distribution of fentanyl to a person under the age of 18, distribution of narcotics in a school zone, conspiracy to distribute narcotics (fentanyl), and three counts of contributing to the delinquency of a minor. He is being held without bond in the Arlington County Detention Center.
The juvenile has been charged with distribution of fentanyl, distribution of narcotics (fentanyl) in a school zone and conspiracy to distribute narcotics (fentanyl).
Wakefield High has seen its fair share of drug problems over the past year. Another overdose was reported just as the first week of classes got underway 
On Aug. 30, the school sent a letter home to parents informing them that a student had experienced a "medical incident" at the school and had to be taken to the hospital. Arlington County police later announced that they were investigating the incident as an overdose. 
And tragedy struck back in February after a student was found unconscious in a bathroom inside the school from an apparent overdose. Sergio Flores, a freshman, was taken to the hospital where he later died. The school community remembered Flores as kind and funny.
Arlington County Police say they are "committed to thoroughly investigating narcotics incidents and holding accountable those who traffic dangerous and deadly narcotics into our community." 
They ask anyone with information related to these cases or others to report it by using the Confidential Drug Activity form. You can also submit tips by calling 703-228-4180 or email ACPDTipline@arlingtonva.us.