College betting partnerships could change under new sports wagering code
When it comes to betting on sports, the advertisements are hard to miss. 
But soon, college students may see fewer than they do now.
It's because of changes announced Tuesday by the American Gaming Association, which represents major industry players, like FanDuel and DraftKings. 
The group updated its Responsible Marketing Code for Sports Wagering, and among other things, will now prohibit college partnerships that promote, market, or advertise sports wagering activity.
That could have an impact at the University of Maryland because, according to the Associated Press, just five of those partnerships currently exist – including a deal between the Terps and online sportsbook PointsBet.
"The Responsible Marketing Code sets a standard for the entire industry, and our expectation is that as the representatives of the legal betting community and the legal betting industry in America, that everyone operating in this marketplace will adhere to those standards," American Gaming Association Senior Vice President Casey Clark told FOX 5.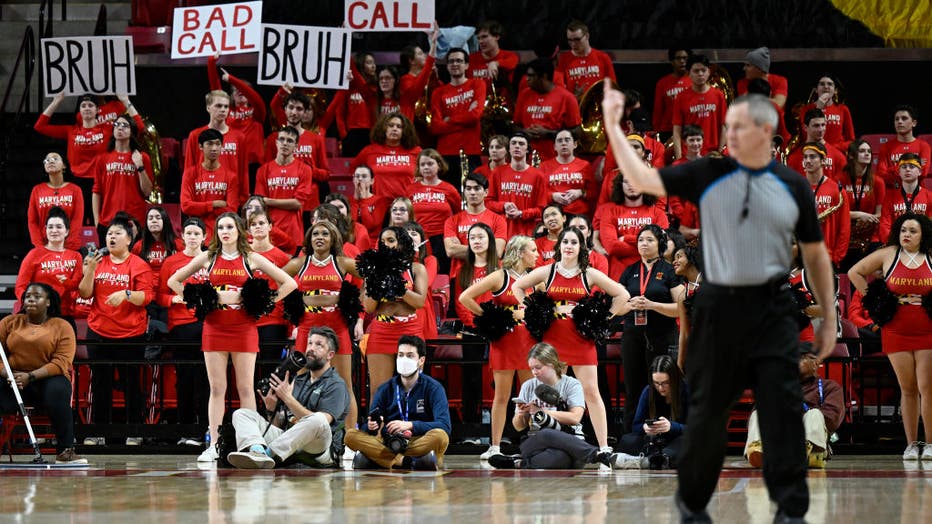 COLLEGE PARK, MARYLAND - JANUARY 26: Fans hold up signs during the game between the Maryland Terrapins and the Michigan Wolverines at Xfinity Center on January 26, 2023 in College Park, Maryland. (Photo by G Fiume/Getty Images)
PointsBet is not a member of the AGA.
"This is a vulnerable population," said Maryland State Senator Shelly Hettleman, who has been pushing for changes to sports wagering advertising, too. 
She proposed Senate Bill 620, which wouldn't stop school-sportsbook partnerships altogether, but it would restrict them.
Hettleman said the AGA's changes are a good step, but she still believes new legislation is needed.
"It is so ubiquitous how much money they are putting into advertising and that is their right," she explained, "but I want to make sure that it's not targeting those who aren't legally allowed to place bets."
At this point, it's unclear how the University of Maryland's relationship with PointsBet will be impacted by the AGA's changes, if at all. The AGA's updates only impact new partnerships, not existing ones.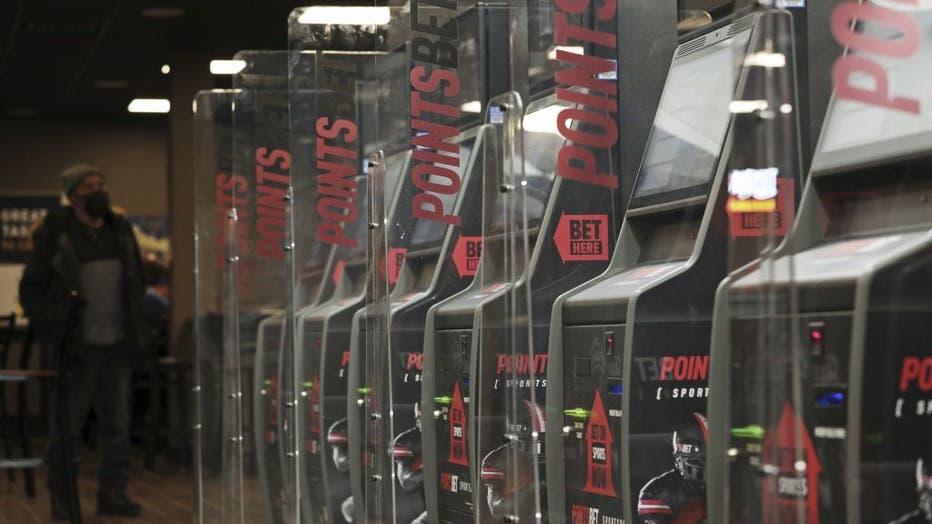 PointsBet did not immediately respond to a request for comment.
The University of Maryland declined comment and instead referred FOX 5 to sports marketing company PlayFly Sports.
Officials at PlayFly didn't immediately respond to an inquiry.