Your full guide to Restaurant Week deals across the DMV
WASHINGTON - Eateries across the DMV are serving up some delicious meals with Restaurant Week deals. These events are a win-win with customers getting to sample the local fare at discounted prices while businesses get a boost as the summer winds down. 
Here are the details on the multi-day restaurant events you can take advantage of in the coming weeks.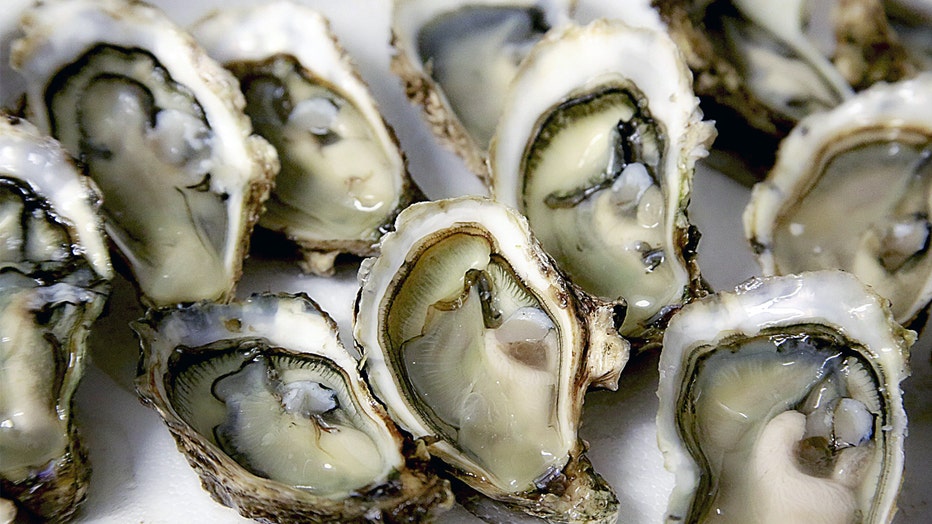 Restaurant week is already underway in Alexandria. More than 70 restaurants throughout Old Town, Del Ray, Carlyle and Eisenhower, and the West End are offering $25, $35, and $45 prix-fixe dinners, so there's no shortage of options for a good deal. Here are some top picks: 
$45 | Hank's Oyster Bar offers simple and approachable New England comfort food, including lobster rolls, steamers and chowders. Lightly fried items such as popcorn shrimp, calamari and fish n' chips balance the Ice Bar options, which consist of a wide selection of oysters, tartar and ceviche.
T.J. Stone's Grill House & Tap Room
$35 | T.J. Stone's is located in the north end of Old Town, Alexandria. Here you will find friendly faces, house-smoked specialties, satisfying comfort foods, and over 300 different beers and wines. Hang out in the casual dining room with wood burning fireplace, outdoor patio, private dining room, or Tap Room and see why it's Old Town's place to be.
$25 | Junction Bakery & Bistro is an American bistro boasting fresh-baked bread in the Del Ray neighborhood of Alexandria. Their simple food paired with homemade breads and baked goods makes the kitchen an extension of your own.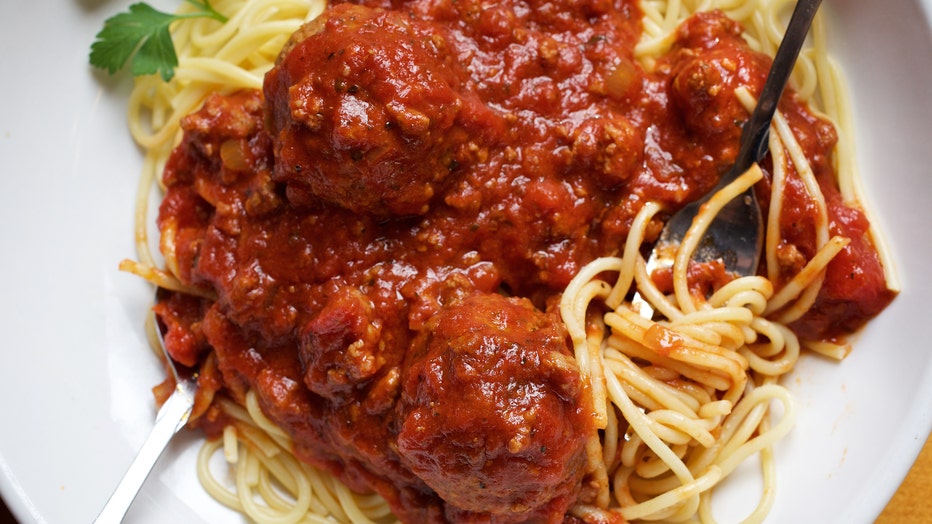 HYATTSVILLE, MD - Create your own pasta--Spaghetti, Traditional Meat Sauce and Meatballs at Olive Garden photographed in Hyattsville, MD. (Photo by Deb Lindsey For The Washington Post via Getty Images).
Next up is D.C.'s biggest Summer Restaurant Week. This event starts on Monday, Aug. 28 and there are more than 150 participating restaurants offering $25 brunch and lunch menus and multi-course dinners for $40 or $55. Check out some of these fan favorites. 
$55 | Ambar's  Capitol Hill, Shaw and Clarendon locations are offering deals on their dynamic dishes featuring the flavors of Balkan cuisine. Their menu includes a variety of shareable small plates, perfectly paired with a vast selection of premium Balkan wines.
$55 & $40 | Now open in DuPont circle area of Washington D.C., Thaiverse DC offers authentic southern-style Thai food cooked with love and care. Thaiverse's sister restaurant has won numerous awards, being regularly voted by open table users as the best Asian restaurant in the DC region, and Thaiverse DC shares the same recipes and culinary management: Chef Piya and Chef Raam, a Thai Masterchef finalist. 
$40 | Sfoglina's menu features house-made pasta, light and seasonal salads, appetizers, shareable meat and seafood entrees, and authentic, family-favorite Italian desserts. Their charming venues — located in City Center D.C., Arlington and Cleveland Park — feature a whimsical design and timeless Italian cocktails, approachable Italian wines, and comfy patios for al fresco dining.
$40 | This modern restaurant set in the Shaw neighborhood provides a unique and adventurous dining experience. Highly acclaimed French culinary Chef David Deshaies of Central is inspired by comfort food from around the globe. Timeless favorites are elevated with creative, innovative flavors and masterful modern techniques. Classically inspired craft cocktails also boast a modern twist and sit alongside a craft beer and "unconventional" wine list that is a must-try. 
Additionally, José Andrés restaurants are offering $25 lunches on weekdays and $40 dinners until Sept. 3. Most of Andrés' restaurants allow you to choose from a selection of small plates. Participating restaurants include: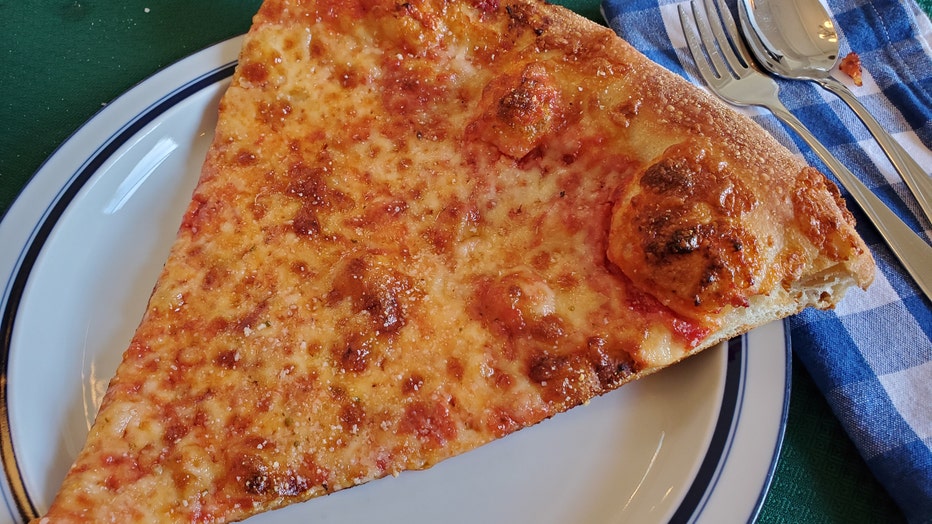 Close-up of a slice of pizza on a plate with a spoon and fork on a napkin next to it from Slice House Pizza in Walnut Creek, California, January 15, 2021. (Photo by Smith Collection/Gado/Getty Images)
There's also an eclectic lineup for Fairfax's favorite event for foodies. More than 40 globally diverse and independently-owned restaurants across the city are participating with $40, $25 and $10 offerings.  Take a bite out of some of these great eateries. 
$40 & $25 | Curry Mantra is a colorful Indian restaurant offering a wide variety of regional fare, including vegetarian options, bringing the taste of India to Virginia. Choose from a $25 lunch special or a $40 dinner special for two!  
$40 & $25 | Old Dominion Pizza Company is a locally owned and operated pizza shop in Arlington, VA. We use the best ingredients and provide a great atmosphere. Enjoy the $25 for two lunch specials, as well as $40 for two or for a family dinner specials. 
2 for $10 | Roots Natural Kitchen is a fast-casual salad and grain bowl restaurant offering eat-in, take-out, delivery, and catering options. Gluten-free, vegetarian and vegan options are available. At Roots, eating naturally and eating great are one and the same. During Restaurant Week, pick any bowl and a drink for just $10. 
2 for $10 | Taim serves up craveable pitas, bowls, salads and mezze made from scratch, with the freshest produce, herbs spices and time-honored techniques of Mediterranean cooking. Get a pita sandwich and famous fries for $10.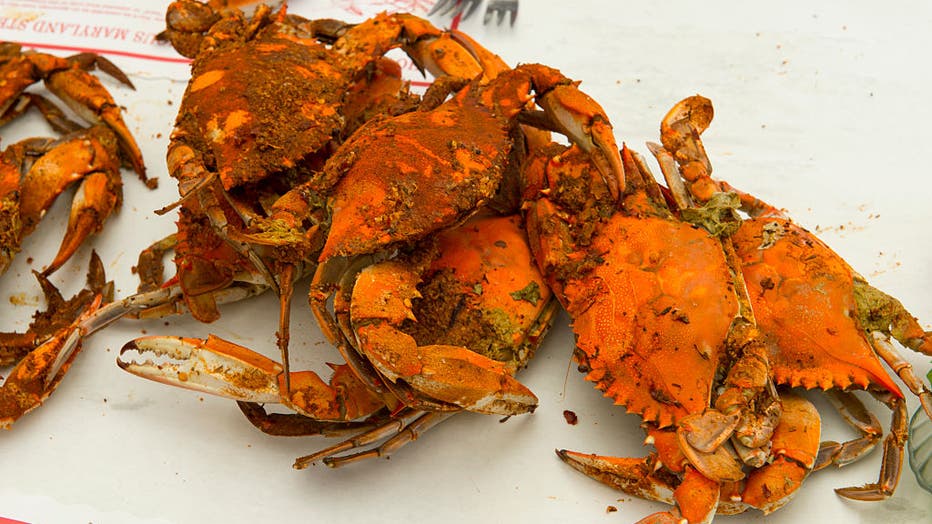 MARYLAND, UNITED STATES - 2014/08/02: Maryland Blue Crabs at the Crab Claw Restaurant at the Inner Harbor of St. Michaels, a historic town in Maryland, USA, situated on Chesapeake Bay. (Photo by Wolfgang Kaehler/LightRocket via Getty Images)
Maryland Restaurant Week kicks off its fourth year on Sept. 15, 2023. For ten delicious days, you can dine at establishments across the state to celebrate and support the industry. Participating restaurants are offering special menus, discounts, or seasonal fare for dine-in, curbside, or carryout. Here are some suggested stops!
1936 Bar and Grill is one of the area's most unique dining experiences, overlooking Fishing Creek and the Chesapeake Bay. Stretched out over two levels with ample outdoor seating, it features multiple screens for viewing your favorite sports and beautiful sunsets.
By The Docks is known for it's eight-ounce Colossal Jumbo Lump Crab Cake. Discover the fresh ingredients and outstanding seafood, steaks, and pasta's prepared by our chefs. Our menu includes various items from baby back ribs, slow roasted prime rib, hand cut steaks, and specialty sautéed dishes. Every sauce, soup and dressing is made from scratch. Families and large groups are welcome. 
ISAAC'S Poultry Market features all natural roasted chicken, wings, sandwiches, and salads. Everything is made from scratch. the menu features plenty of healthy options, and most are gluten free. ISAAC'S also has housemade frozen custards and a variety of baked goods and desserts.
Smashing Grapes Kitchen + Wine Bar
A fusion of Mediterranean and California Coastal cuisines, paired with world class wines and craft cocktails that will transcend the expectations of even the boldest of palates.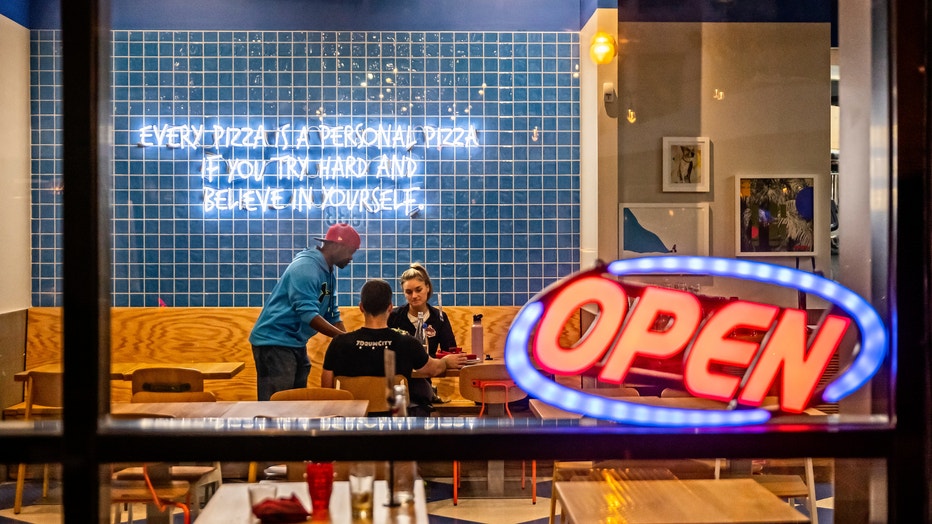 WASHINGTON, DC- OCTOBER 20: The dining room at Boogy and Peel Restaurant photographed October 20, 2022 in Washington, DC. (Photo by Scott Suchman for The Washington Post via Getty Images)
There are still great deals to be found in the District heading into the fall. D.C. Dine All Night launches on Sept. 21 and runs through Oct.1. Restaurants will be open all night offering an 11-day limited-time-only menu.
Put on by the District's Department of Small and Local Business Development, the program aims to help restaurants struggling post-pandemic to bounce back and attract new customers. 
Participating restaurants will be announced soon.