Woman kidnapped at gunpoint from Charles County gas station, sexually assaulted by suspect
WALDORF, Md. - A woman was kidnapped at gunpoint at a Charles County gas station and sexually assaulted by a suspect who was wanted for a separate robbery, according to police.
Robert Alonzo Robinson, 53, of Upper Marlboro, was charged with robbery, carjacking, armed carjacking, first-degree assault, second-degree assault, kidnapping, and a fourth-degree sex offense.
Around 9 p.m. on Thursday, Jan. 26th, a woman reported she was kidnapped at the Exxon gas station at 3690 Crain Highway in Waldorf.
At that place and time, the victim says the suspect approached her, implied he had a gun, and demanded she drive him to another area, away from the gas station.
READ MORE: Teen in custody after stabbing, killing mother's boyfriend following alleged domestic assault: cops
As the victim was driving, the suspect sexually assaulted her. The suspect directed the victim to drive to a convenience store in Calvert County where he exited the car.
The victim was able to escape and fled the area in her car. She drove to a store in Anne Arundel County where she made contact with Anne Arundel County Police.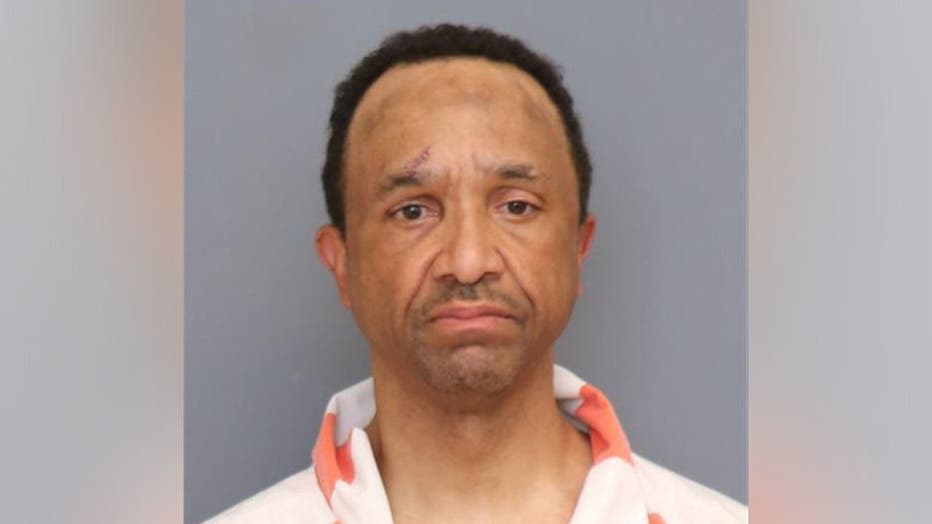 Robert Alonzo Robinson, 53, of Upper Marlboro
Within 24 hours, investigators determined the suspect was the same person responsible for an attempted robbery at the Waldorf Target earlier in the evening, during which he threatened several employees.
READ MORE: Missing woman's body found in Montgomery County park: police
Waldorf resident Shaniyah Nedd said she is now worried about her own safety.
"It could've been me. It could've been anybody and so to hear that – it's just sad – it's really heartbreaking to hear something like that because it could be you," Need said. 
Through further investigation, detectives were able to positively identify the suspect. He was located and arrested on Friday wearing the same clothes he wore during the robbery and kidnapping.
Waldorf resident Chris Jamison said now more than ever it is so important to stay vigilant.
"This stuff is going on in every state," Jamison said. "And it seems like crime is going in the wrong direction, but everybody's gotta protect themselves and get the thought in mind that they're responsible and not walk around without putting your head on a swivel."
On Monday, a judge ordered Robinson to be held without bond at the Charles County Detention Center.
Anyone with information about either case is asked to call Detective Singh at 301-609-6471. Tipsters who want to remain anonymous may contact Charles County Crime Solvers by calling 1-866-411-TIPS.