Teens accused of providing drugs that led to Wakefield High School overdoses not charged under VA fentanyl law
ARLINGTON COUNTY, Va. - FOX 5 is working to learn more about charges against a 19-year-old accused of providing the drugs that led to two overdoses at an Arlington County school.
Walter Zelaya-Padilla and a 16-year-old juvenile male are accused of distributing fentanyl to two girls who overdosed at Wakefield High School last month. 
Arlington County Police say the girls are expected to recover. In paperwork obtained by FOX 5, the girls' ages are listed as 15 and 17. The incident happened just before noon on Sept. 27.
Zelaya-Padilla is now charged with drug distribution under Virginia's regular statute. He's not charged under a new bipartisan law passed by the legislature and enacted this summer.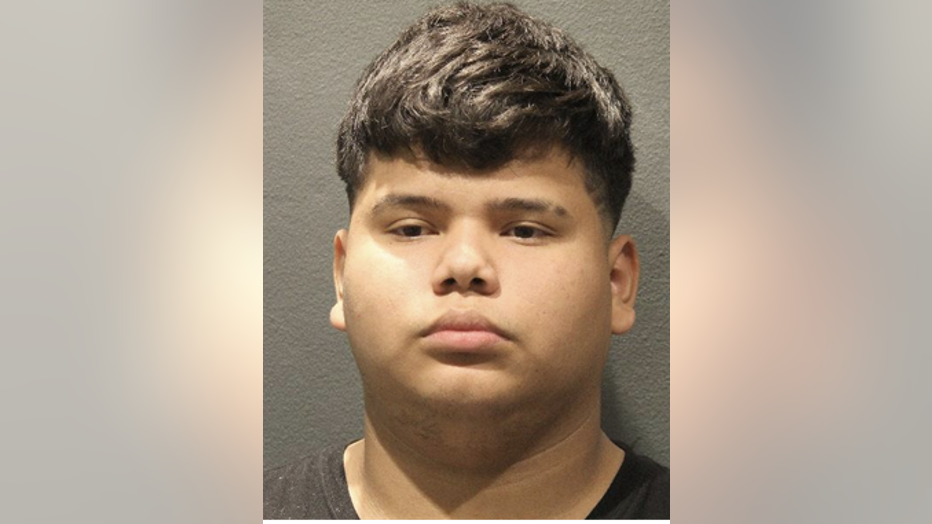 The new fentanyl distribution law designates it as a weapon of terror and is in the same category in Virginia's statute as biological weapons, radioactive material and hazardous chemicals. 
That language grabbed some headlines and was meant largely to show how seriously Virginia was taking the fentanyl crisis, as the law carries harsher penalties.
FOX 5 asked around Wednesday to see how frequently this was being charged and learned it's not as prevalent as you may think.
In this latest Wakefield High School case, for example, it's not charged. The Arlington County Commonwealth's Attorney didn't return our requests for comment. FOX 5 will update this story if we hear back from that office.
She hopes this more serious charge acts as a more serious deterrent.
"What we've seen is that this charge is just another charge that we can place against somebody who makes the very bad decision to distribute fentanyl here in Prince William County. We take enforcement of these cases very serious because fentanyl is so deadly," Ashworth said.
FOX 5 also spoke with defense attorney Jonathan Phillips who handles drug cases — predominantly in Fairfax County — and says he hasn't dealt with a client facing this charge.
"I have yet to see it charged. I have yet to see it be a proposed charge in terms of an indictment. It's not something I've heard from any prosecutor as an intention of that office to seek a particular punishment, the terrorism statute, for fentanyl distribution or manufacturing," Phillips said.
As for why this may be, Phillips echoed what FOX 5 heard from Fairfax County; that it's still early in this process, that police and magistrates are still learning about and getting used to the law.
Phillips did say that prosecutors who charge drug distribution cases have been less lenient on charging and sentencing when an opioid like fentanyl is involved.
FOX 5 asked Gov. Glenn Youngkin for his perspective.
Youngkin says he remains committed to strengthening Virginia's response to the fentanyl crisis, adding that he encourages more Commonwealth's Attorney's to use all tools at their disposal to hold distributors accountable.
Attorney General Jason Miyares reiterated his support for this new Virginia statute, adding fentanyl is deadly, and penalties for distributing it need to be harsh.
FOX 5 reached out to an attorney for Zelaya-Padilla and were told he's still waiting to be appointed a permanent one.