Stormy Daniels must pay nearly $122,000 in Trump legal bills
LOS ANGELES - Stormy Daniels must pay nearly $122,000 of Donald Trump's legal fees that were racked up in connection with the porn actor's failed defamation lawsuit, an appeals court ruled Tuesday.
The decision in California came at about the same time that that Trump became the only ex-president to be charged with a crime. Trump pleaded not guilty in a New York City courtroom to a 34-count felony indictment accusing him falsifying business records in a scheme to hush up allegations of extramarital affairs with Daniels and Playboy model Karen McDougal that broke during his first White House run.
Daniels, whose real name is Stephanie Clifford, alleges she had an affair with Trump in 2006 and was paid $130,000 as part of a nondisclosure agreement days before the 2016 presidential election.
She sued him for defamation after he dismissed her claims of being threatened to keep quiet about the tryst as a "total con job." A judge threw out the case in 2018.
On Tuesday, a commissioner for the Ninth U.S. Circuit Court of Appeals ruled that Trump's attorneys "reasonably spent" more than 183 hours on an appeal of the case but denied a request for another $5,150 in other fees because it wasn't itemized.
In all, Daniels has been ordered to pay more than $600,000 in Trump's legal fees, tweeted Harmeet Dillon, one of his attorneys in the case.
That includes some $300,000 in attorney's fees that Daniels previously was ordered to pay.
After a federal appeals court upheld that award last year, Daniels stated: "I will go to jail before I pay a penny."
Messages seeking comment from her attorney, Oklahoma lawyer Clark Brewster, weren't immediately returned after hours Tuesday.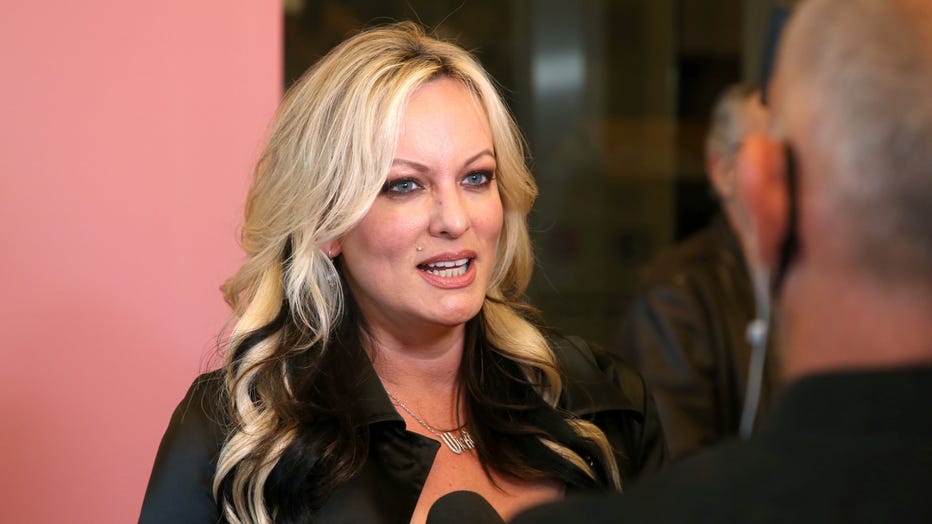 Stormy Daniels attends the Los Angeles Premiere Of Neons "Pleasure" at Linwood Dunn Theater on May 11, 2022 in Los Angeles, California. (Photo by Phillip Faraone/Getty Images)
© 2023 The Associated Press. All rights reserved. This material may not be published, broadcast, rewritten or redistributed.