Spring's early arrival bad news for allergy sufferers as cherry blossoms near peak bloom
WASHINGTON - D.C.'s famous cherry trees blossoming are a sure sign of spring in the nation's capital. Unfortunately for seasonal allergy sufferers – so is uncontrollable sneezing, itching, and watery eyes!
The Centers for Disease Control and Prevention says about 26% of adults and 19% of children in the U.S. suffer from seasonal allergies.
And spring's early arrival doesn't help. According to FOX Weather, earlier spring and longer periods of freeze-free days mean that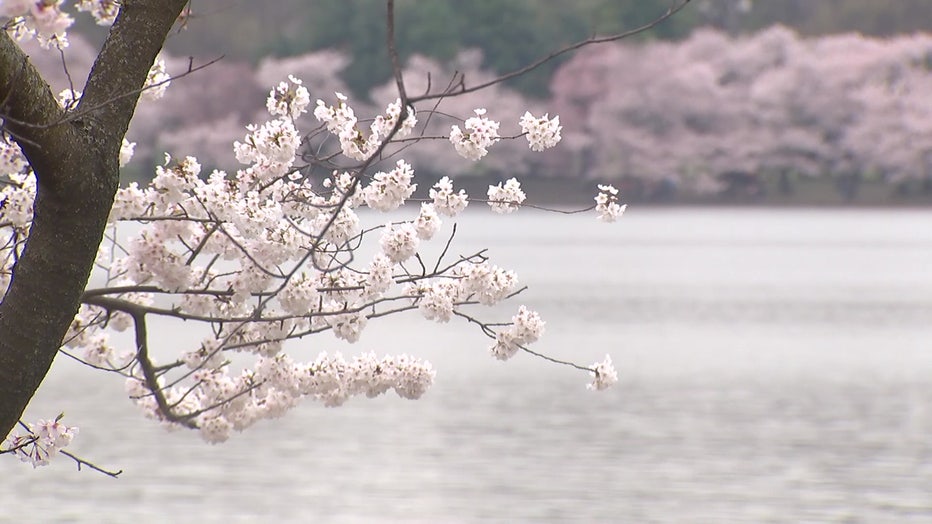 plants have more time to flower and release allergy-inducing pollen.
"We've been seeing a general trend over the last few decades of pollen seasons getting longer and more potent because of warming," Dr. Purvi Parikh, an allergist and immunologist with the Allergy Asthma Network, told FOX Weather. "We are finding that they're starting earlier and earlier, and there is a much higher pollen count because of rising carbon dioxide levels."
FOX 5's Bob Barnard said that the National Park Service says 45% of the Yoshino Cherry blossoms' buds are open Wednesday. The NPS says they expect the trees to reach peak bloom – about 70% of the buds open – sometime Thursday. Barnard says the cherry trees and blossoms are not known to be common allergy triggers.
In 2022, D.C.'s cherry blossoms reached peak bloom on March 21.