New video shows police response to diplomat's home where teen drank before his death
BETHESDA, Md. (FOX 5 DC) - New body camera video exclusively obtained by FOX 5 shows officers respond to a diplomat's home where underage drinking happened hours before a teen died of alcohol poisoning and other factors.
The party happened in December 2017 at a home on Elgin Way in Bethesda, which is owned by a diplomat.
DOWNLOAD: The FOX 5 DC News app for local breaking news and weather
Officers responded to break up a group of teens outside the home and noticed many were obviously drunk, including 17-year-old Walt Whitman High School senior Navid Sepheri.
Officers encounter Sepheri, one even saying, "go somewhere else dude. You're wasted," but allowed the teen to walk off with friends. Hours later his father found the teen dead in a stream nearby.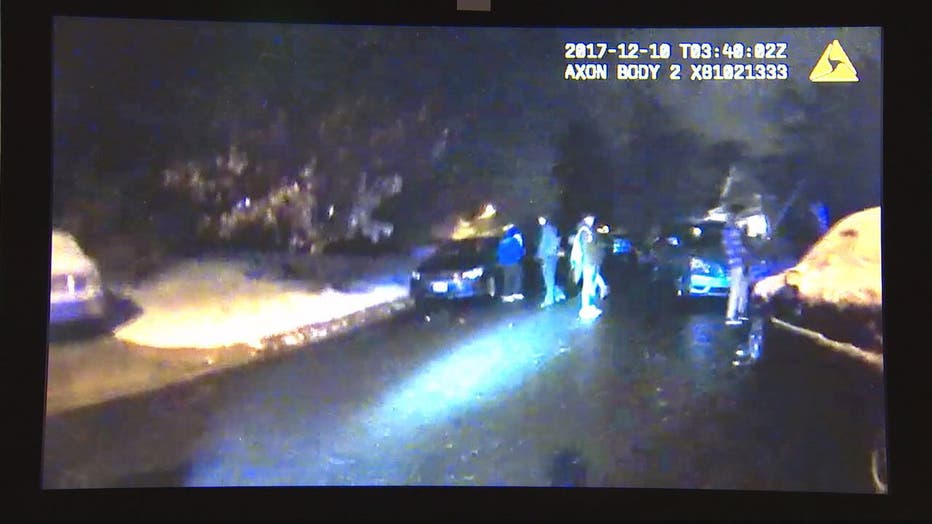 A medical examiner ruled Sepheri died of alcohol poisoning, hypothermia and drowning.
The video raises new questions for Montgomery County Police, who said the officers' response was under investigation, but say they can not reveal if the officers were disciplined. It is also unclear if any policies changed in the wake of the incident when it comes to officers encountering impaired teens.
The teen's family has told reporters the officers could have done more to ensure his safety.
Neither of the homeowners were charged, despite teens telling police they hosted the party. Police have said there is no evidence the parents provided alcohol to the teens.
RELATED STORIES: 
Body of missing teen found in wooded area in Bethesda, police say
Montgomery Co. teen found dead after police say he was last seen leaving 'underage drinking party'
Questions linger in Montgomery County police investigation into Bethesda teen found dead
Police: Officers spoke to Bethesda teen before he was found dead in wooded area stream
Navid Sepehri's cause of death released after Montgomery County teen found in Bethesda ravine
Montgomery County homeowners hosting party night of Navid Sepehri's death won't be charged