Nearly 100 koi fish go missing in Maryland community, residents suspect theft: police
COLUMBIA, Md. - A fishy disappearance of Japanese koi in one Maryland community has led residents to believe they've been targeted by thieves.
Three burglaries have been reported in Howard County, a municipality in the Piedmont Plateau region of Maryland, and approximately 88 koi fish are missing from privately-owned garden ponds, according to local law enforcement.
The suspected thefts have occurred in a three-month span, a public information officer with the Howard County Police Department wrote in an email to Fox News Digital.
Two of the potential fish burglaries happened to residents of Columbia, a census-designated place in Howard County.
The latest suspected burglary was reported to the Howard County Police Department on April 7, and the unnamed resident claims to have lost approximately 20 koi fish from early February to early April.
The first Columbia resident claims to have lost 50 koi fish on March 30, which was reported on the same day of the suspected theft, according to the Howard County Police Department.
A resident of Glenwood, an unincorporated community in Howard County, filed a report on Feb. 15, and told the Howard County Police Department that approximately 18 koi fish have gone missing. 
The Howard County Police Department has not announced any suspects or revealed an estimate on the total value of the missing koi fish, at the time of publication.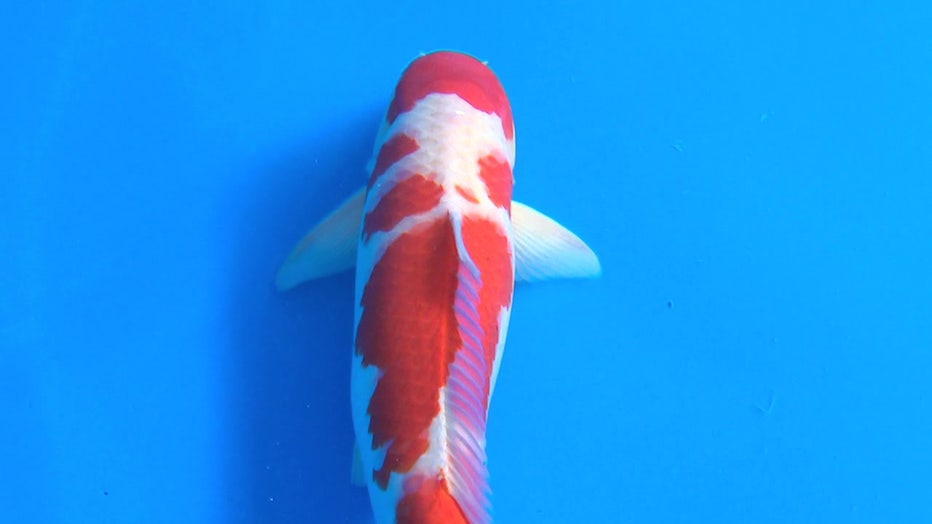 Information about the missing koi fish can be reported to the Howard County Police Department via phone at 410-313-STOP or email at HCPDcrimetips@howardcountymd.gov.
Koi fish are a colorful variety of Amur carp, which are a Eurasian fish species that can be found in lakes and rivers throughout Europe and Asia.
Japanese koi are prized ornamental fish that are believed to date back to the early 19th century, according to the Smithsonian's National Zoo & Conservation Biology Institute.
Rice farmers reportedly domesticated the species and Japanese koi have become one the most popular decorative freshwater fish in the world.
"The koi breeding industry can be quite lucrative, with rumors of individual show-quality koi selling for hundreds of thousands of dollars," Smithsonian reported in a Japanese koi profile.
A grand champion koi fish was apparently sold for $1.8 million in Japan during a 2017 All Japan Koi Show, several news outlets reported at the time.
Cortney Moore is an associate lifestyle writer on the Lifestyle team at Fox News Digital.