Keeping DC safe among Mayor Bowser's top priorities as she begins 3rd term
WASHINGTON - Keeping the residents of the nation's capital safe is among D.C. Mayor Muriel Bowser's top priorities as she begins her third term in office.
By wining last year's election, Bowser has become only the second mayor in D.C. history to hold the office for three consecutive terms.
As 2023 begins, Bowser finds the city dealing with a rash of violence that has already left two dead and several others hurt. FOX 5 spoke with Bowser Wednesday morning, less than one day after a shooting left an 8-year-old child among the wounded.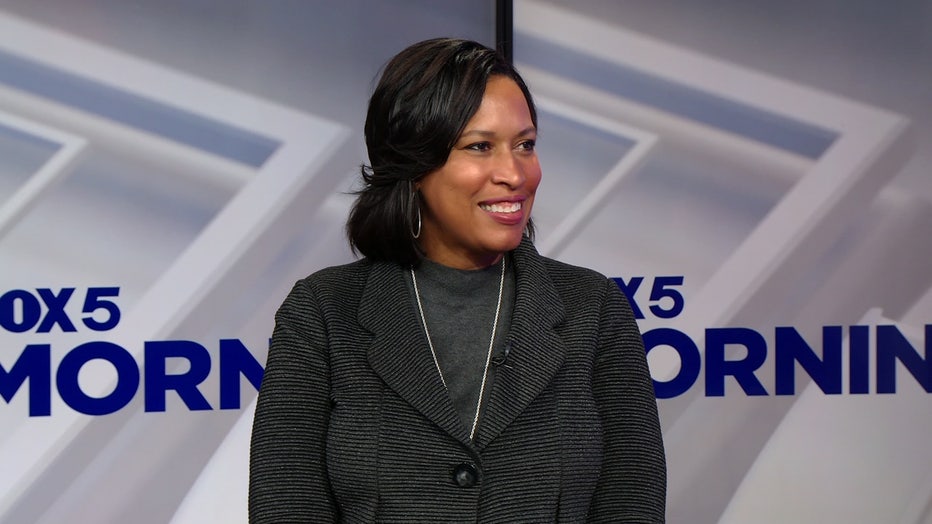 "We don't want any day in the District to be one where people are struck with gun violence – especially a child," she said Wednesday. "I spent a good part of my inaugural address talking about public safety and how we as a city have to come together – whether it's the mayor, the council, judges, community leaders – to make sure we have safe communities."
Tuesday's shooting happened at rush hour on Georgia Avenue in the southeast. "We're especially concerned about our young people, those who might be victimized by crime or perpetrating crime," she said.
In her inaugural speech, Bowser focused heavily on public safety saying nothing is more important to her than the safety of D.C. residents. Her address also focused on youth crime and bringing accountability to the forefront. "We shouldn't think about consequences for young people as punishment. We should think about it as a lifeline, a lifeline to the services they need," she said Wednesday.
The District reported 203 homicides last year – a drop from 226 in 2021 – but still the first time since 2002-2003 that the city has recorded back-to-back years with 200-plus homicides.
Bowser said she will veto the new D.C. Criminal Code after the Council approved the overhaul of the code in November. She said she plans to send a letter to the council with her concerns on the code — as well as her veto.