Investigation says Falcicchio engaged in incidents of physical sexual advances with 2nd staffer
WASHINGTON - A report from the D.C. Mayor Muriel Bowser's Office of Legal Counsel says former Deputy Mayor and Chief of Staff John Falcicchio engaged in physical sexual advances during five incidents in 2020 involving a second complainant.
The allegations that were substantiated by the MOLC were made in March 2023 by an employee working in the Office of the Deputy Mayor for Planning and Economic Development.
According to the report, the employee alleged that in 2020, Falcicchio made unwelcome, physical, sexual advances towards her while she was in his apartment at his direction for work related reasons on four different occasions. The fifth unwanted sexual advance in 2020 was at a different location outside of work hours, the report added.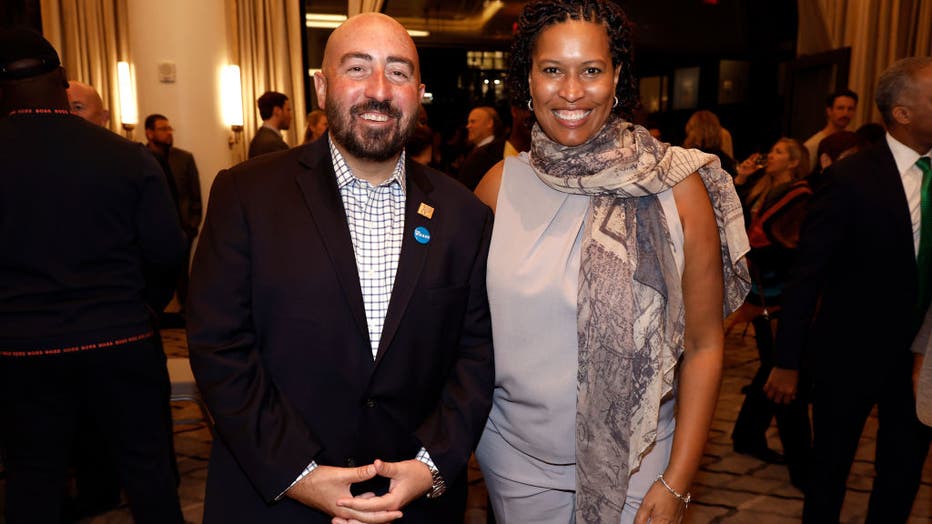 WASHINGTON, DC - OCTOBER 12: (L-R) John Falcicchio, Deputy Mayor for Planning and Economic Development and Mayor Muriel Bowser attend The Wharf: 5-Year Anniversary & Completion Celebration on October 12, 2022 in Washington, DC. (Photo by Taso
The summary of finding also said the allegation that Falcicchio sent the employee unwanted, flirtatious messages and asked personal questions about her romantic relationships to gain her trust was substantiated.
Allegations that Falcicchio retaliated against the employee for rebuffing his sexual advances were unsubstantiated.
The report also says that while there was some evidence to suggest a senior staffer treated the employee in an unprofessional manner, the record did not substantiate that this treatment was at the behest of Falcicchio or rose to an actionable level.
In the first report by the Mayor's Office of Legal Counsel released in June, officials say Falcicchio "more likely than not" sexually harassed a D.C. employee.
D.C. Mayor Muriel Bowser announced that Falcicchio had left his position back in March.
The Mayor's Office of Legal Counsel made recommendations to Bowser that "focused on improving the District's policies and procedures to ensure the District takes proactive steps to prevent sexual harassment and to encourage reporting so that future issues may be addressed in a timely and appropriate manner."