DC Deputy Mayor John Falcicchio leaves Bowser Administration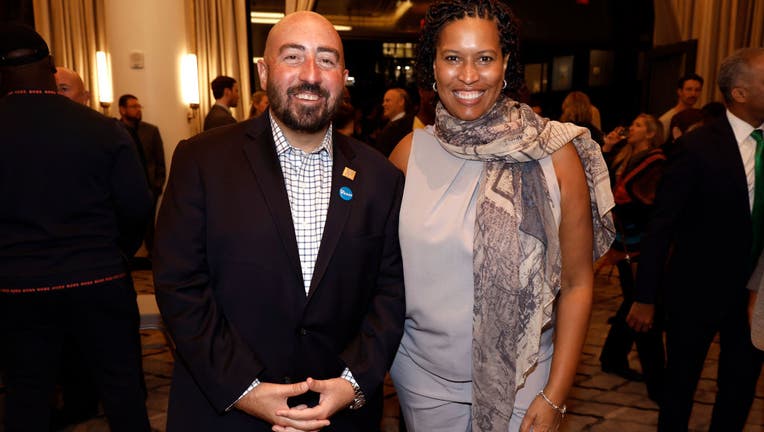 article
WASHINGTON - D.C. Mayor Muriel Bowser announced a cabinet shake-up on Friday, revealing that Deputy Mayor and Chief of Staff John Falcicchio has left her administration.
Mayor Bowser announced that Falcicchio is transition to the private sector, but did not offer further details on that transition or what prompted the move.
Falcicchio held both the roles of Deputy Mayor for Planning and Economic Development and Chief of Staff within the Bowser Administration. He has held both roles since 2014. Prior to joining the administration, Falcicchio volunteered as Bowser's campaign advisor and director of transition. He was also a long time aide to former D.C. Mayor Adrian Fenty.
Mayor Bowser announced two replacements on Friday to take over Falcicchio roles.
Lindsey Parker has been appointed Chief of Staff to Mayor Muriel Bowser, and Keith Anderson will take over as Interim Deputy Mayor for Planning and Economic Development.
Parker first joined the Bowser Administration as the Mayor's Deputy Chief of Staff in 2015, where she led community engagement and worked with agencies to improve constituent communication and service delivery processes. In 2019, she was appointed as D.C.'s Chief Technology Officer, and later became the Assistant City Administrator in 2022. During her time in those roles, Parker was a driving force in modernizing government operations and improving transparency and accountability through the use of technology, according to the Mayor's office.
Anderson has also been a longtime member of the D.C. government. He previously served as Directors of the D.C. Department of General Services (DGS), the Department of Parks and Recreation, and the Department of Environment. During his time in those roles, Anderson oversaw the construction and or modernization of 79 recreation projects including recreation facilities, fitness center renovations, and facility security upgrades.
The Mayor's Office concluded the announcement by thanking John Falcicchio for his "years of service to the District."