Identities of Riverdale Elementary students killed in crosswalk crash released
RIVERDALE, Md. - Police have identified the two Riverdale Elementary School students who were killed Monday morning after being struck by a vehicle outside the school.
Authorities say 10-year-old Shalom Mbah and 5-year-old Sky Sosa, both of Riverdale, were walking through the nearby neighborhood to the school around 8 a.m. when the crash happened.
At a press conference, Prince George's County Police Chief Malik Aziz said the students were in a crosswalk and were crossing Riverdale Road when a woman driving a van southbound on Taylor Road made a left turn into the intersection.
READ MORE: 2 children struck, killed by vehicle near Riverdale Elementary School in Prince George's Co.
The two children, and a man who was related to one of the children, were struck by the vehicle.
Officers responded and immediately began to provide medical aid to the children who had critical injuries. Both were transported to a nearby hospital where they died a short time later. The man's injuries are not considered life threatening. The driver of the van was not injured.
Aziz said investigators are unsure if the driver made a complete stop, or a rolling stop at the intersection.
"We lost two of our youngest people yesterday. Families are grieving today," Aziz said when questions about crossing guards at the location were brought up. "Two families, friends, are without their children today, this morning, in a time when we are gearing up to give thanks for all the blessings that have been bestowed on us for a year. That's what we're getting ready to do. So, I don't want to take away this from the family."
"We have every intention of honoring the families. So, with that said, the school crossing guards, everyone has a role to play in the safety of our children," he continued.
"So, an adult male, many adults around, an adult male walking his relative across the street. If that was a school crossing guard at the location - the work that they do every day, a fine job from our school crossing guards - in all likelihood, adults, school crossing guard or not, would have most likely, and in high probability, have been struck too."
"In this particular case, the school crossing guard, it wouldn't appear that that would have made a great difference into the facts that are surrounding – the facts as we know them now – surrounding the loss of two of our youngest children," he said.
"It has been a challenge for Prince George's County Police Department to hire school crossing guards. It's been a challenge to bring people on board in this age, in the post-pandemic society that we are living in," Aziz said. "We have had many applications viewed. We have interviews scheduled in the coming weeks to hire, at least 22 interviews are scheduled, to hire school crossing guards."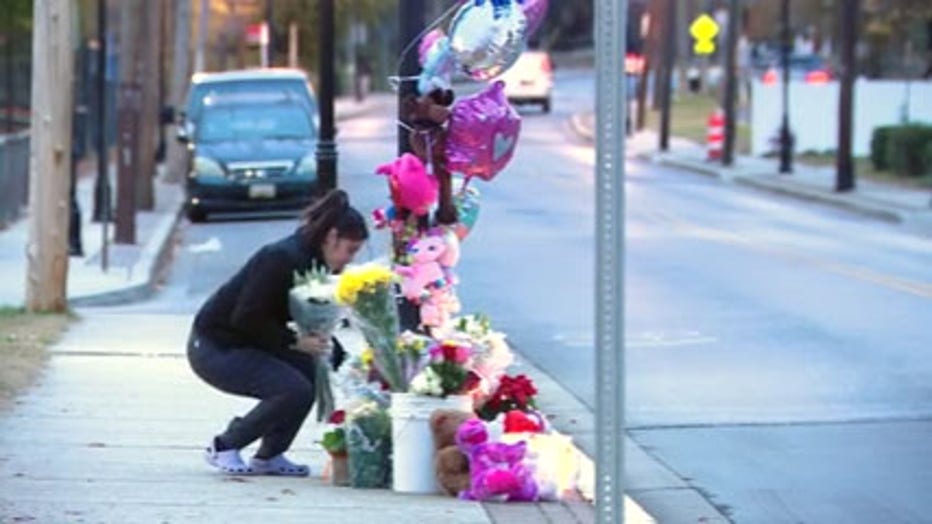 Students struck, killed near Riverdale Elementary School identified as community mourns
"We are not where we need to be in meeting the challenge," he continued.
Aziz said that there are a minimum of 108 locations across the County that need crossing guards – and many of those locations need multiple crossing guards.
"And that particular location, one of our best, longtime school crossing guards, retired this summer after giving us years of service at that location," Aziz said speaking about the area near Riverdale Elementary School. "And that is one of the locations that we have been seeking to fill and have a proper replacement for the person who retired after many years of service, making sure our children could cross the street in a safe manner.
"But in the end, an adult male was there, staff was around, making sure that our kids got across the street because we have a partnership. The tragic outcome of this is that two of our young people lost their lives."
"We're getting it right for the families first. For the victims, the young victims, who are no longer with us, we're getting it right for them first," Aziz said discussing the process of the investigation. He also said video has been made available to investigators and is being reviewed.
The driver is not in custody at this time, Aziz said.
Prince George's County Public Schools Superintendent Millard House II said crisis counselors are available on campus and virtually for anyone in the school community who needs support.
Aziz said the investigation is continuing at this time. Anyone with information is asked to call the Collision Analysis and Reconstruction Unit at 301-731-4422.