2 children struck, killed by vehicle near Riverdale Elementary School in Prince George's Co.
RIVERDALE PARK, Md. - Authorities say two children were struck and killed by a vehicle Monday morning while walking to school in Prince George's County.
Riverdale Park Mayor Alan Thompson says the two children were struck at around 8 a.m. this morning on their way to Riverdale Elementary School.
READ MORE: Identities of Riverdale Elementary students killed in crosswalk crash released
The two children were transported to a hospital but were pronounced dead. Students at Riverdale Elementary tell us the victims were a boy and a girl, but officials have not confirmed that information. 
"A lady got out the van. It was a black van. And then next I saw a whole bunch of teachers running," said a fourth grader to FOX 5 DC's Stephanie Ramirez. 
All activities at Riverdale Elementary School have been canceled, including an award ceremony for honor roll students originally scheduled for Monday. 
Patricia Ramirez told FOX 5 she did not see a traffic guard at the school when she dropped off her sister that morning. 
"There's no – there's no organizing when it comes to picking up, dropping off at all," said Ramirez. "Staff is amazing, and they try to help out as best they can. But as far as traffic control out here, it's horrible."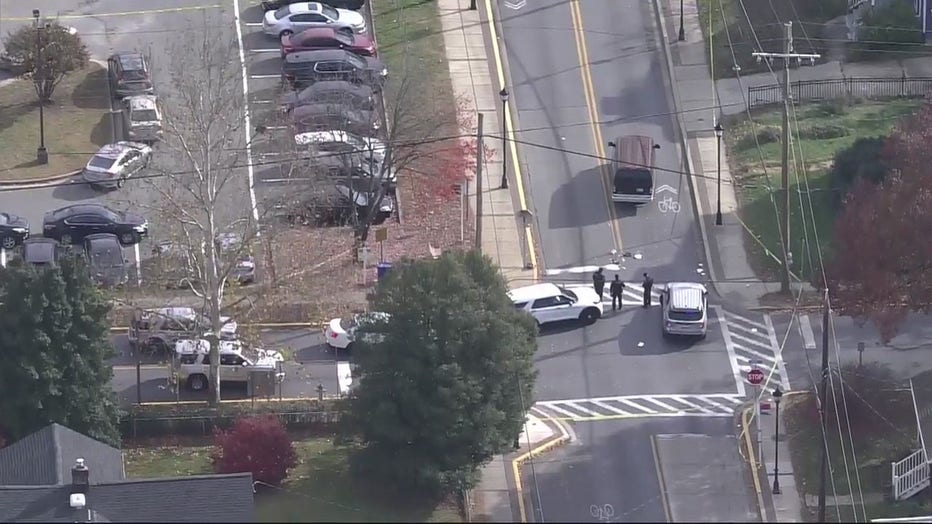 2 children struck, killed by vehicle near Prince Georges County school: police
On Monday afternoon, the superintendent of Prince George's County Public Schools, Millard House 11, sent out a letter to families within the school district notifying them of the incident.
"The entire community is grieving, and our thoughts are with the families and loved ones affected by this unimaginable loss during Thanksgiving week," the letter reads. "As we approach the holiday dedicated to expressing gratitude and cherishing our loved ones, the stark reminder of life's fragility weighs heavily on us. In the face of this tragedy, let us unite, supporting one another and holding our children a little tighter, recognizing the preciousness of every moment we have with our loved ones. Our community stands together in shared sorrow, offering comfort and strength during this difficult time."
The cause of the crash remains under investigation. 
This is a developing story. Stay with us for updates.