DC statehood bill advances to House floor
WASHINGTON (FOX 5 DC) - The House Committee on Oversight and Reform passed the D.C. statehood bill Tuesday – sending it to the House floor.
This is the first time since 1993 that the bill has advanced to the House floor.
Download the FOX 5 DC News App for Local Breaking News and Weather
The bill's creator, D.C. Congresswoman Eleanor Holmes Norton, is working with more than 100 national organizations to help the District get the bill passed in the Senate. 
A press release states the bill would make most of present-day D.C. into the State of Washington, Douglass Commonwealth. The remaining territory would be designated as the nation's capital.
Mayor Muriel Bowser released the following statement after the bill advanced: 
"Today marks another historic day in our fight to become the 51st state. I thank Chairwoman Maloney, Congresswoman Norton, and all of the majority committee members for making the passionate and effective case for DC statehood. And we thank Majority Leader Hoyer for ensuring the bill continues its congressional journey to the House floor."
According to the Washington Post, the bill has a good chance of passing because of the Democrats' commanding majority in the House.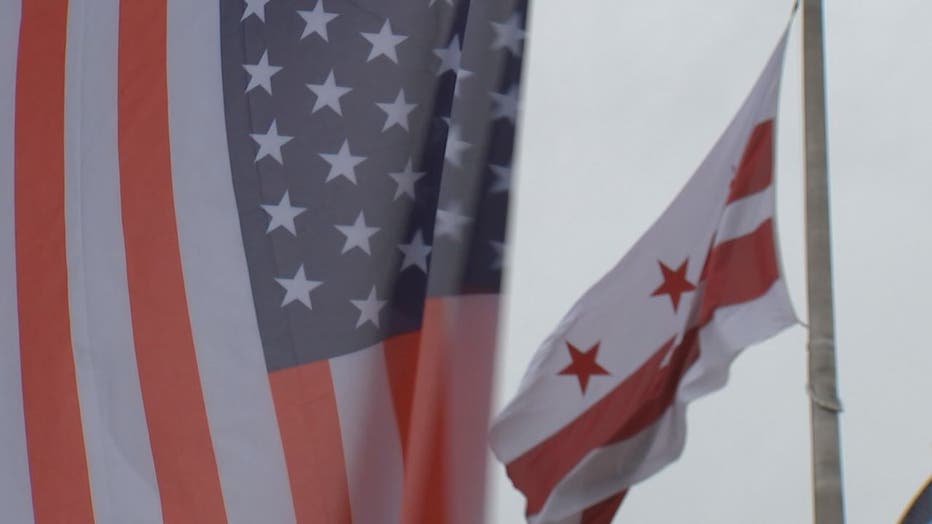 RELATED STORIES:
D.C. statehood advocates share their next steps
51-star American flags line Pennsylvania Avenue as Washington, D.C. seeks statehood
HR 51 DC Statehood Bill: Legislation introduced to make DC the 51st state