Arlington wants to turn empty office spaces into urban farms
ARLINGTON, Va. - Commercial real estate was hit hard by the pandemic, and as a result, empty office space is a problem many areas are still dealing with.
In Arlington County, officials think businesses like urban farms may help the county grow revenue and plant new economic roots.
Area 2 Farms, an indoor urban farm, has blossomed inside what was an old paper company and warehouse building, becoming a state-of-art indoor farm growing all kinds of fresh produce.
Arlington County hopes this urban farm in Shirlington could be a model for dealing with the question of what to do with empty office space.
READ MORE: Arlington gets new 911 technology
Area 2 Farms created computerized tray systems which rotate crops while controlling the temperature, light, and fertilization. After a year they say business is booming, even though it took some convincing.
"Sometimes, it's a little tricky to give a farm a chance to come into a place. It's a very new concept to a lot of landlords but our landlords are one of our biggest fans now," said Tyler Baras, Area 2 Farm's chief scientist. "You go into this sort of inconspicuous sort of building, and you don't know what's in it, and then you see all of these plants. Everything growing, it's lush! And yeah, the community has been so supportive! We do tours two times a month, and they are packed!"
READ MORE: Arlington County buildings all running on clean energy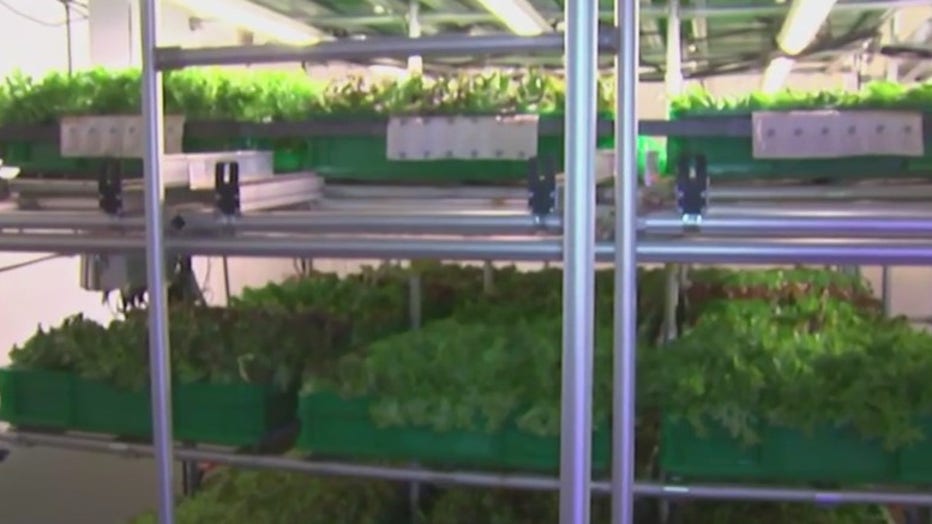 So why is urban farming solution important?
It is because it could help Arlington County deal with the extremely high office vacancy rate it's currently facing. Right now, 22 percent of the county's offices are vacant.
The Arlington County Board is making changes to help support the solution, including modifying some zoning rules to help new companies create spaces like urban farms, breweries, and pet care centers.
"Our zoning code is a little restrictive right now, and we're trying to introduce some flexibility there," said Ryan Touhill, Arlington's Economic Director.
Officials say the changes could be critical to filling that empty space.