Ammunition found hidden in bathroom ceiling at Culpeper County High, school officials say
CULPEPER, Va. - A "stay-in-place" order was issued at Culpeper County High School Wednesday morning after a staff member found a box of ammunition in the ceiling of a bathroom, school officials say. 
School administration says around 10:30 a.m. on Sept. 13, the staff member was conducting their daily restroom checks when they noticed a dislodged ceiling tile and went to investigate further. 
The staff member found a box of ammunition and the "stay-in-place" safety protocol was activated in response to the "medium-level" threat. 
School officials worked with law enforcement to conduct a K-9 sweep of the entire building. No other dangerous objects were found. 
The stay-in-place protocol means that the hallways and bathrooms are cleared and students return to their classrooms and teachers continue to teach — it is not a lockdown.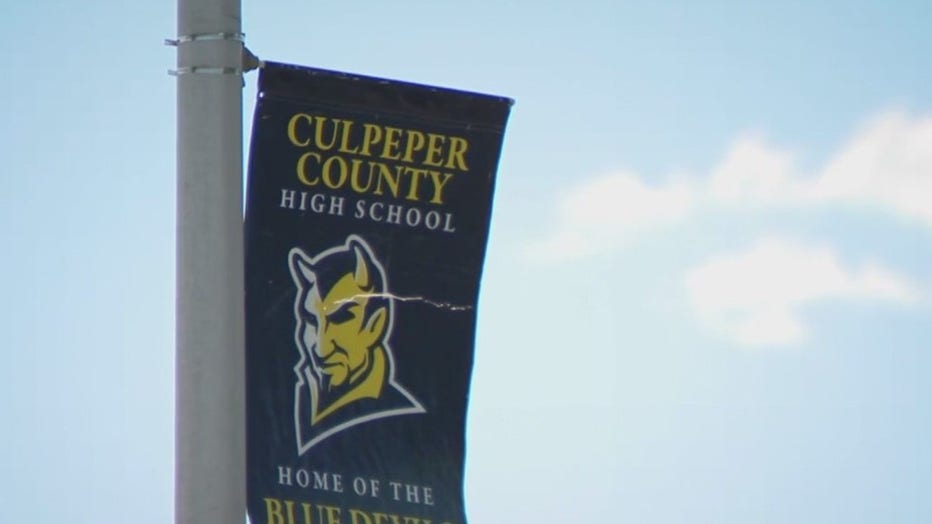 Culpeper Middle School and the Phoenix Alternative Education Center, which are both on the same campus as CCHS, were placed in a "remain indoors" status due to the police activity at CCHS. 
There was no immediate threat to the safety of staff or students and the "stay-in-place" and "remain-indoors" protocols were lifted at 2:05 p.m. when students were dismissed under normal procedures.
A parent says they were told more law enforcement would be on campus Thursday out of precaution.
"I think a lot of kids were able to listen to the scanner, as was I. So, I was hearing a lot of information. You know? SWAT's there, state police are there, the sheriff is there," Jessica Cranfield said. 
 Cranfield's daughter is a student at the middle school on campus. She says she received a text just before 12:30 p.m.
 "The rumors had already been flying that there were two guns found and this. If they would have just sent something out in the very beginning and been transparent, it would have nipped a lot in the bud. Even now, rumors are flying all over," she said.
A spokesperson for Culpeper County Public Schools said parents of high school students were first notified at 10:43 a.m. and multiple updates were provided throughout the day.
As of this writing, it's unclear when middle school parents were first notified.
Officials have not disclosed what type of ammunition was inside the box or exactly how long it was there. 
On the school's website, they do warn that rumors and exaggerations can run rampant during emergency situations. They advise signing up for the county 911's alerts.