Warm Wednesday with clouds, humidity and scattered afternoon and evening showers
WASHINGTON - Temperatures begin climbing closer to the mid-80s Wednesday with more humidity as we await a cool front in the afternoon.
WEATHER HIGHLIGHTS:
Lots of clouds today. Warmer temperatures. Middle 80s. Fall preview is over for now.
Showers & Storms 2pm-4pm for the I-81 corridor. 5pm-7pm for the I-95 are the most likely times. 
-Some heavy downpours possible. But not anticipating a big severe weather day.
-Clearing tonight. Sunshine back tomorrow.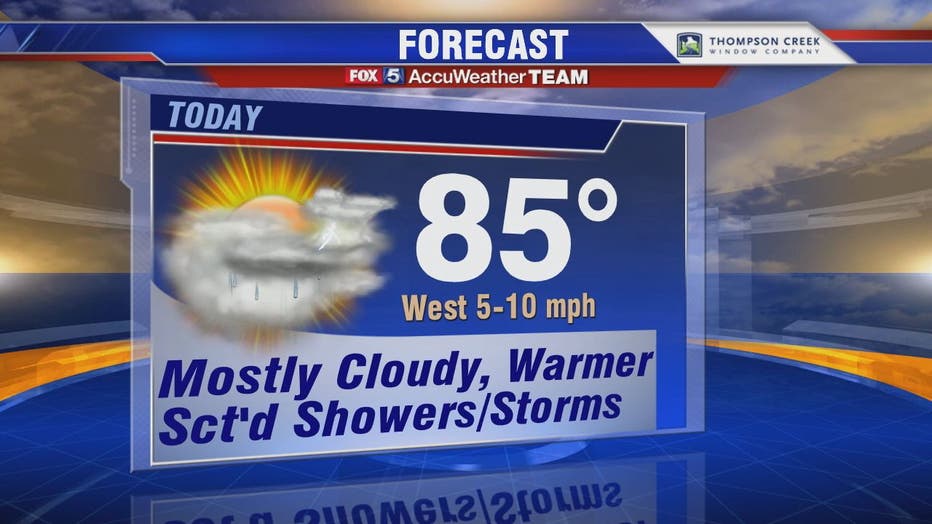 FOX 5's Sue Palka says that cool front will likely touch off scattered showers and storms across the D.C. metro area sometime between 3 p.m. and 7 p.m.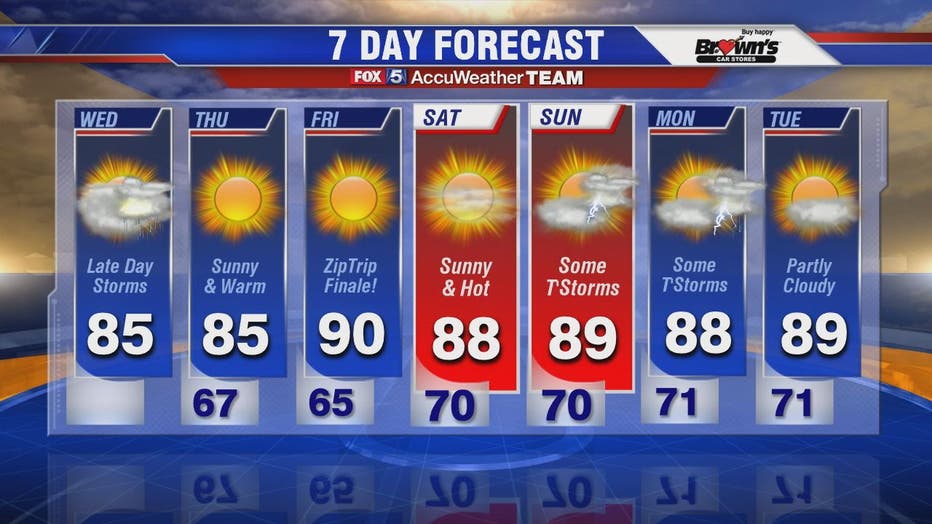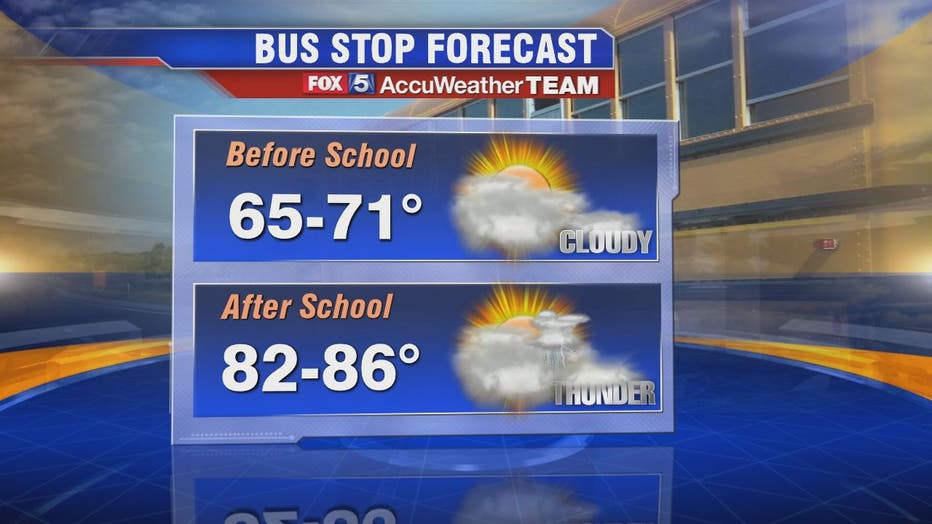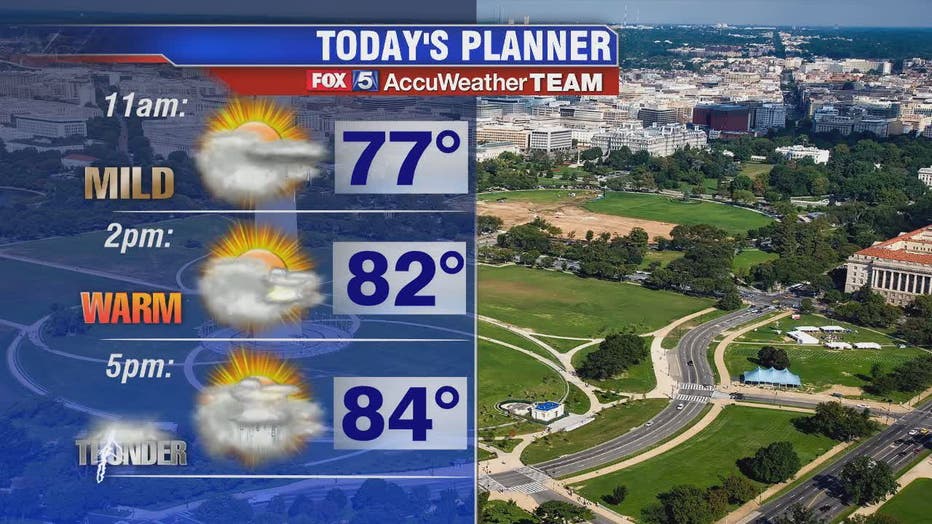 Severe storms are not anticipated but a few gusty showers or storms can't be ruled out.
TROPICAL TRACKER:
Tropical Storm Dorian to impact Puerto Rico later Wednesday. Concerns will rise for the southeast coastline for the second half of the holiday weekend. If it misses the Bahamas to the north, it will likely become a strong hurricane. Potential is still there it could take a last-second turn out to sea though. Plenty of uncertainty in the 4-5 day track.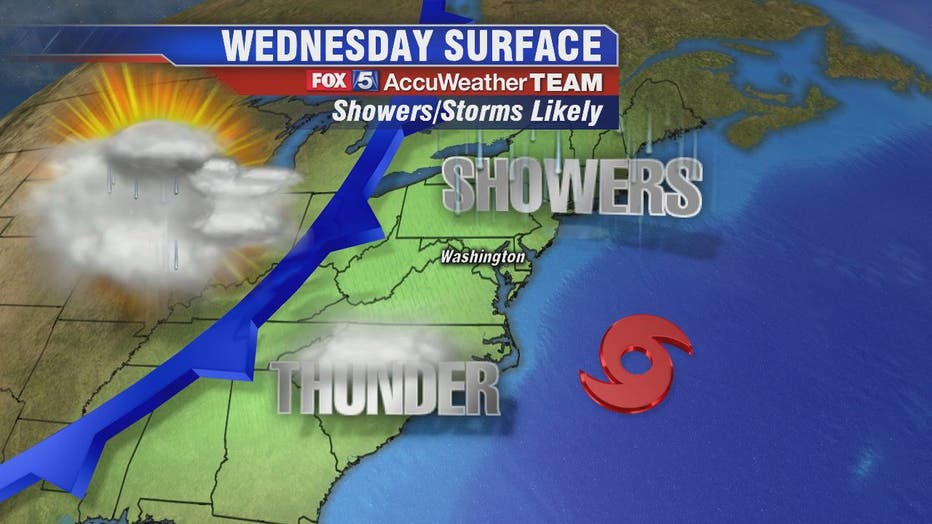 We should rapidly clear out Wednesday evening and bring in two warm and sunny days to finish the work week.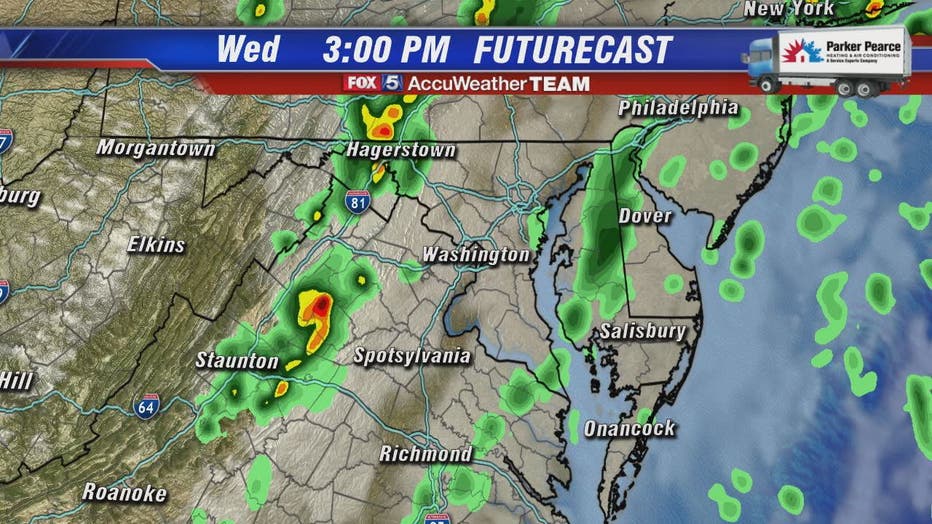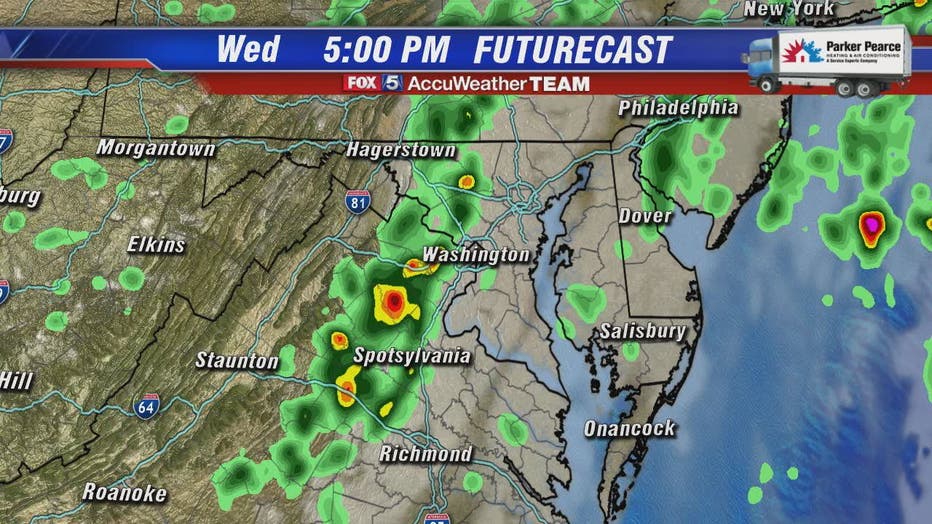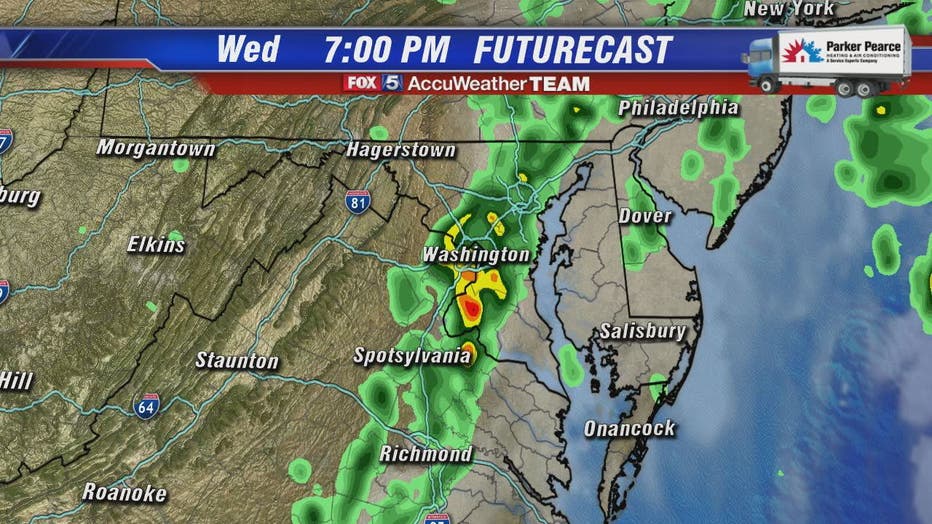 Stay with FOX 5 on the app and online for weather updates:
Get the latest FOX 5 forecast here.
Check the latest Closings and Delays
Download the FOX 5 Weather App
Check the latest weather radars
Check for power outages in DC region
Stay up to date with the FOX 5 Weather Team on Twitter: