Sunday forecast: D.C. heating up again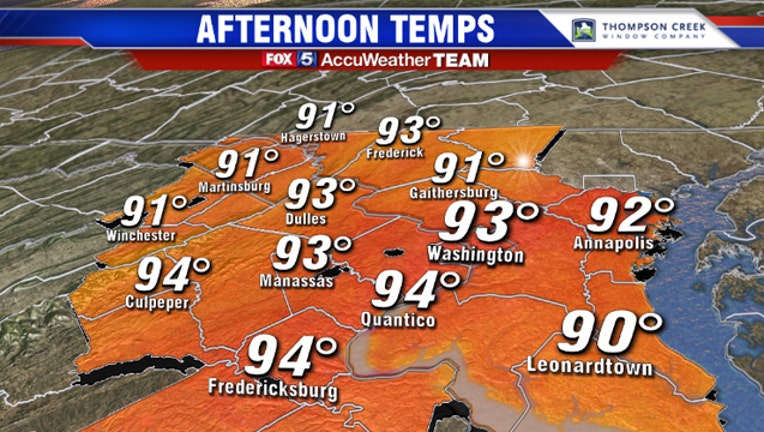 article
WASHINGTON - D.C. is heating up again, with high temps in the mid-90s Sunday and through the early part of the upcoming work week.
Relatively low humidity won't make conditions oppressive though, so the outdoors will be much more pleasant than last week's heat wave.
 Scattered storms mid-week will bring temperatures down again to the high 80s by the weekend, though. 
Watch the full seven-day forecast below: