Hot and sunny Saturday, but all eyes on Dorian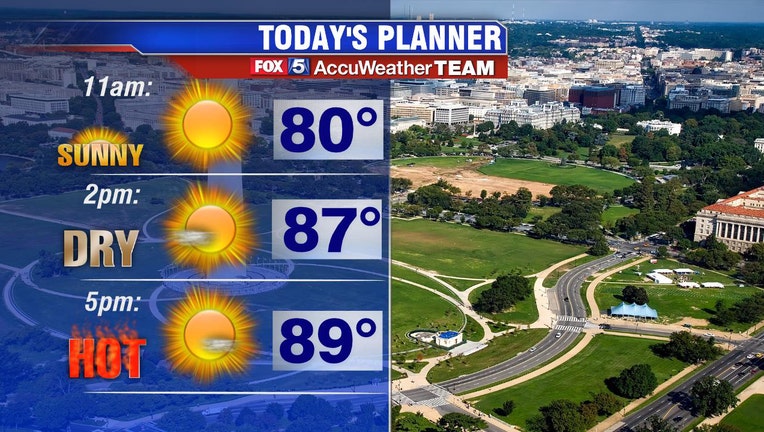 WASHINGTON -  Another beautiful day is in store for Saturday, but the East Coast is still bracing for the arrival of Hurricane Dorian.
Saturday will be hot and sunny, with high temps expected to hit around 90 degrees.
Showers and storms are in the forecast for Sunday, but the inclement weather shouldn't be bad enough to disrupt Labor Day travel.
Labor Day will mimic Saturday's conditions, with highs back up to the low 90s.
Check out Gary McGrady's seven-day forecast below: