Heat, humidity Thursday with scattered evening storms possible; cooler temperatures arrive on Friday
WASHINGTON - We'll have one more day of humidity and temperatures in the 90s around the D.C. region before we can welcome in some heat relief on Friday and into the weekend!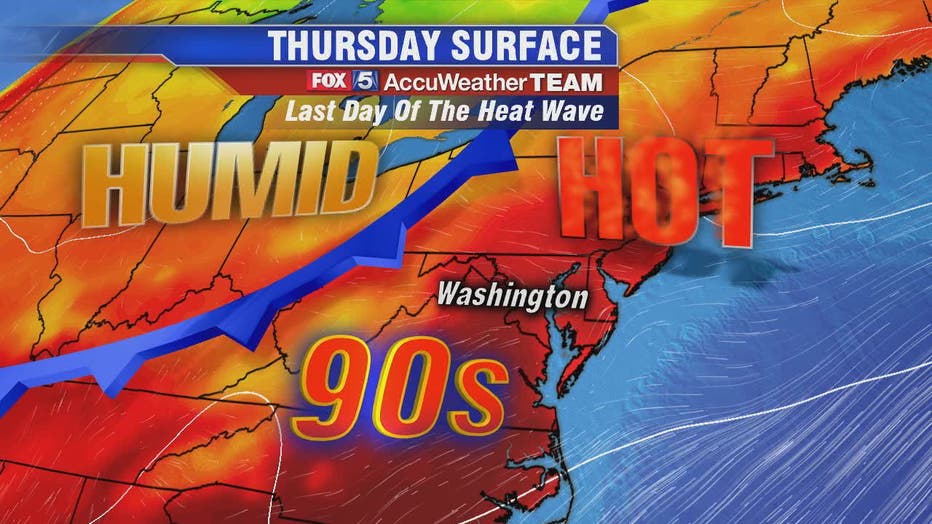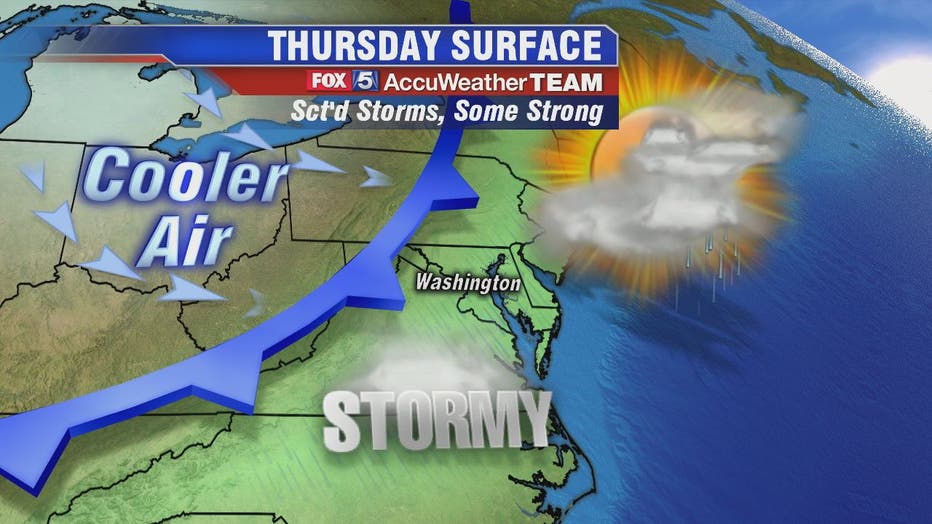 We're right back in the low-to-mid 90s on Thursday afternoon just as a cool front starts pushing slowly toward the Mason Dixon line by evening. That means we will be watching for scattered afternoon and evening thunderstorms yet again.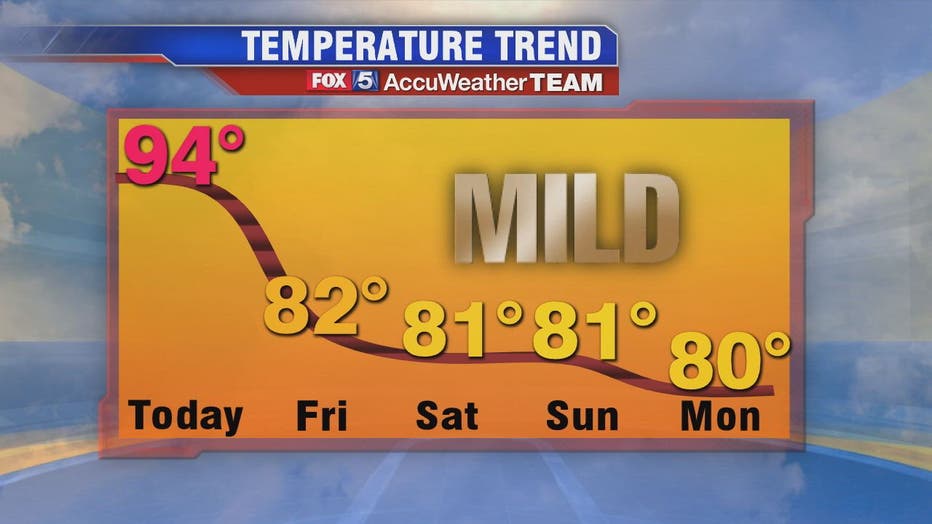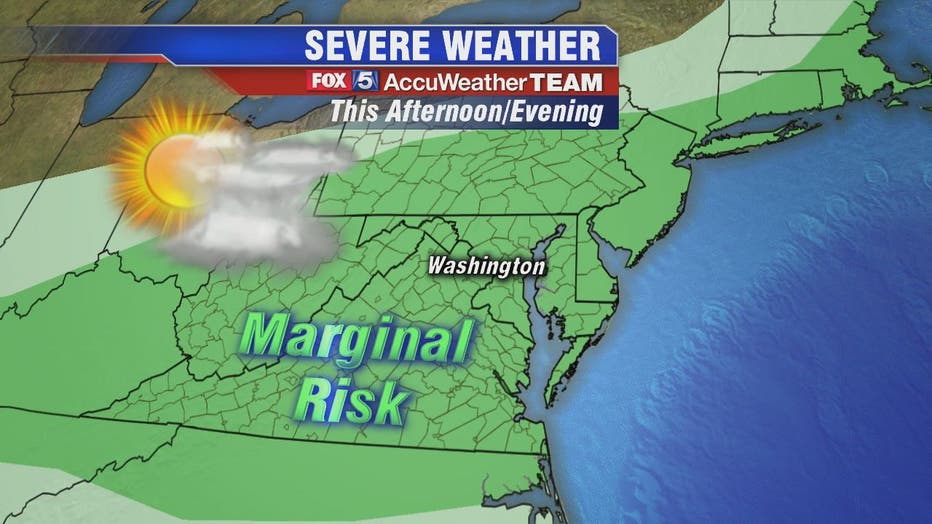 WEATHER HEADLINES
Expect plenty of sun through the morning and early afternoon. One more day in the mid-90s!
Tied for second longest heat wave of the summer (six days) but by the numbers, will be the second hottest after the 12 day run and 99 degree day we had back in mid-July
Storm timing today a little later than the past few days as the front will not arrive until Thursday evening. Storm risks for the Interstate 81 corridor between the 2 p.m. and 5 p.m. hours. For D.C. and the Interstate 95 corridor, best chances are between 6 p.m. and 9 p.m.
Temperatures in the 80s and much lower humidity start Friday. Could still be some showers Friday but odds are going to be highest down south of town through Virginia.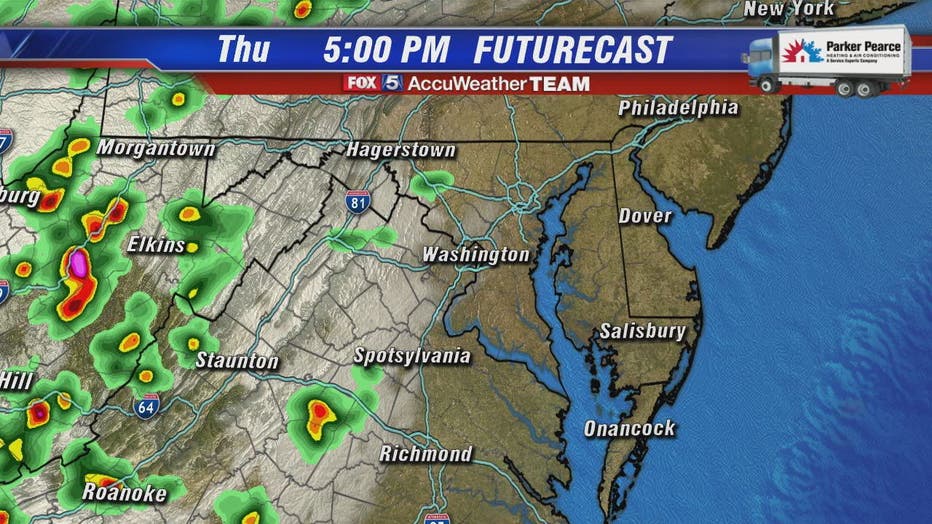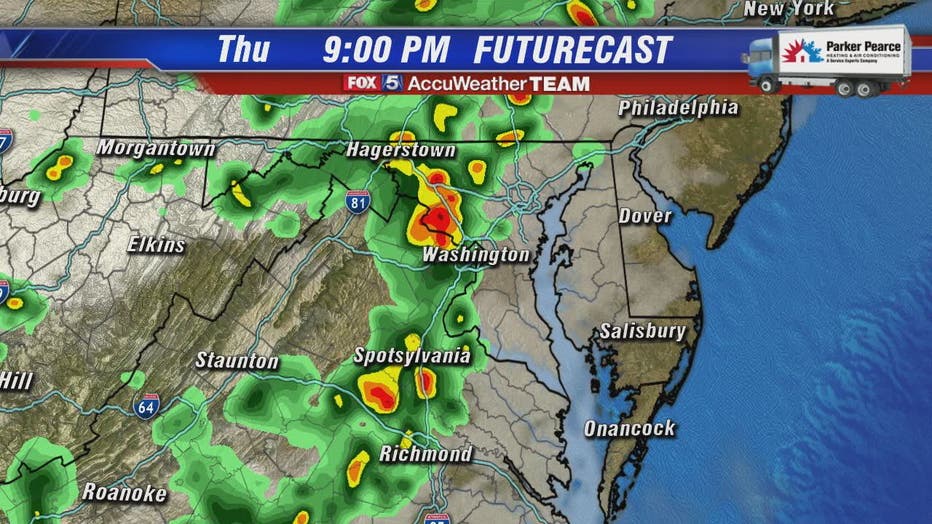 A few of those storms may be severe with heavy rain also being a concern. Hang in there! Our heat wave ends Friday and the weekend will feel like a different season!