Another picture-perfect day in store for Sunday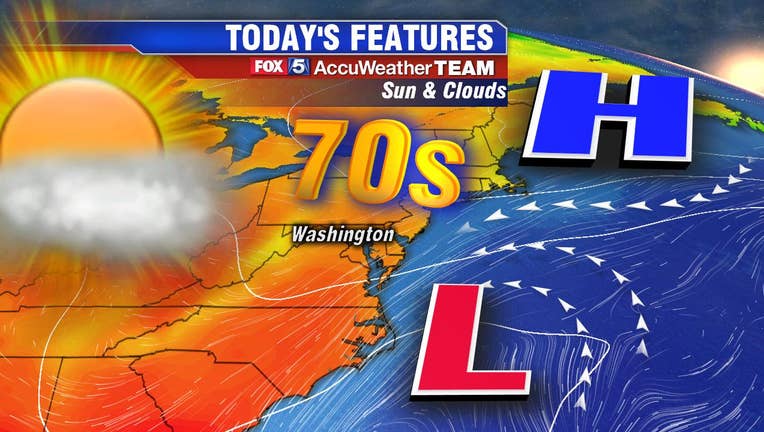 WASHINGTON -  DMV weather will stay mild Sunday, with high temps reaching the upper 70s. Some spots may hit 80. 
It will be sunny until a few clouds roll in this afternoon. 
Enjoy it while it lasts. Temps will rise again later in the upcoming work week.
Watch the seven-day forecast from Fox 5 meteorologist Gary McGrady below: