Washington Redskins RB Derrius Guice out for 2018 season with ACL injury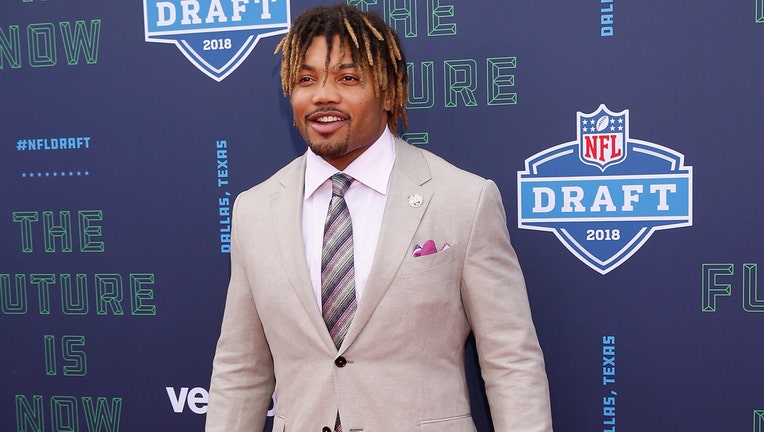 article
LANDOVER, Md. - Washington Redskins rookie running back Derrius Guice will be sidelined for the 2018 season after suffering an ACL injury during the team's first preseason game Thursday evening, the team announced.
The Redskins said Guice, who was taken in the second round of the NFL draft out of LSU, was expected to make a full recovery and was looking forward to playing in 2019.
The injury happened after a 34-yard run, which was negated by a penalty, near the end of the first quarter of Washington's 26-17 loss to the New England Patriots.
Guice, 21, was seen as an integral part in upgrading the team's rushing attack, which ranked as the fifth worst in the league in 2017.
On the field in 2017, Guice led all SEC running backs with 1,387 yards rushing and 15 touchdowns despite starting just six games and set the conference record with three career 250-yard games.
Several scouts had questioned Guice's durability going into the draft. The Redskins also announced tight end Manasseh Garner suffered an ACL injury during Thursday's game and will also miss the 2018 season.
The Associated Press contributed to this report.