'Rubber Chicken Man' Hugh Kaufman's dream for a Washington Nationals World Series trip comes true
WASHINGTON - "Let's go to the baseball game -- I'll bring the rubber chicken," isn't what you usually hear someone say to you before heading down to Nationals Park. Unless you're going with Hugh Kaufman.
DOWNLOAD: The FOX 5 DC News app for local breaking news and weather
Kaufman, a lifelong baseball fan, has been following Washington baseball teams since the Senators were in town in the 1940s. In 2005, when the Montreal Expos relocated to D.C. and became the Washington Nationals, Kaufman jumped right on board and became a diehard fan.
Now…the part about the rubber chicken.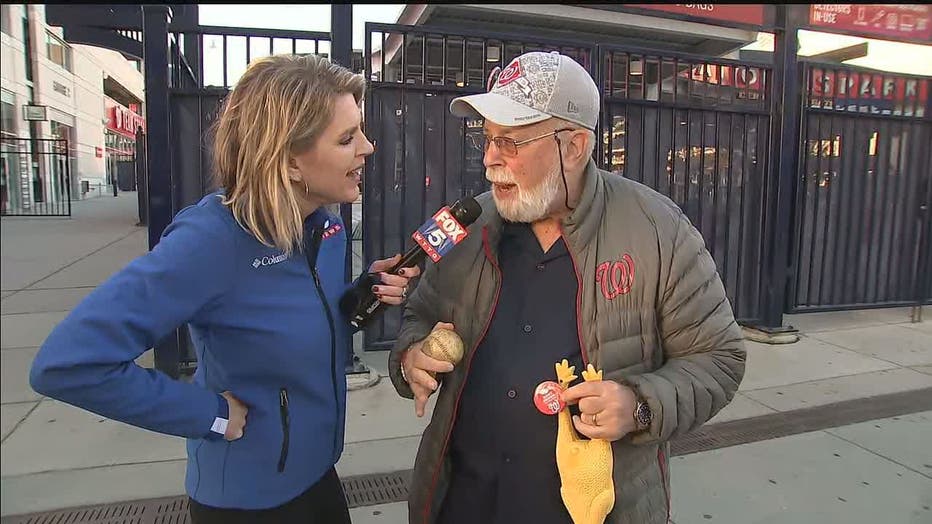 During the team's lean years when they first arrived and played at RFK Stadium, Kaufman decided to have a chicken sacrifice -- yes, a chicken sacrifice -- in order to rid the team and the stadium of "bad juju." Knowing very well that if he sacrificed a live chicken in the stadium he would be thrown out immediately -- Hugh decided to go with a rubber one instead.
He says it worked and the team played better for the rest of that year -- and so the tradition was born!
"Every time the Nats are in trouble, over the years, we sacrifice a rubber chicken," he told FOX 5's Holly Morris Tuesday before the Nationals beat St. Louis in Game 4 of the NLCS to advance to their first World Series.
When you run into Hugh Kaufman at Nationals Park you'll probably find him keeping score just like he used to with his dad at the old Senators games. The "Rubber Chicken Man," as he's known at the ballpark, has made chicken soup for struggling Nats players and even has his own baseball card.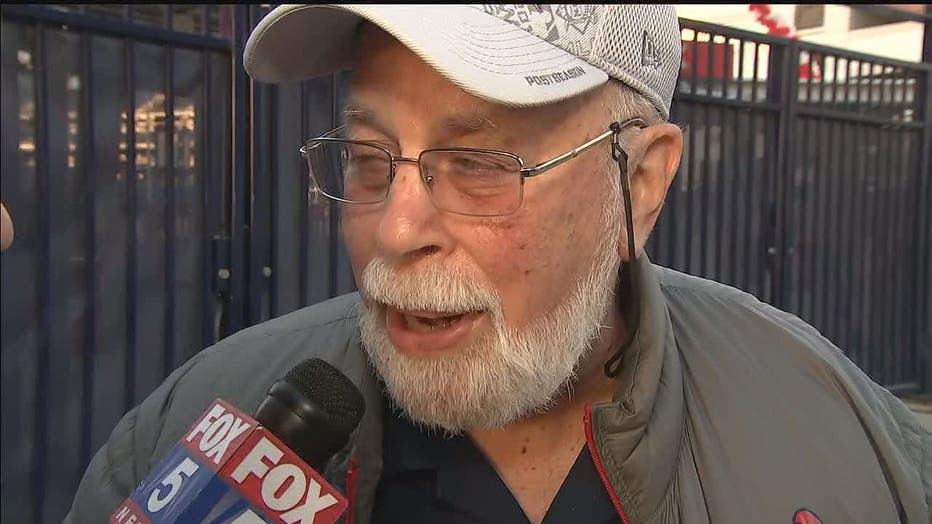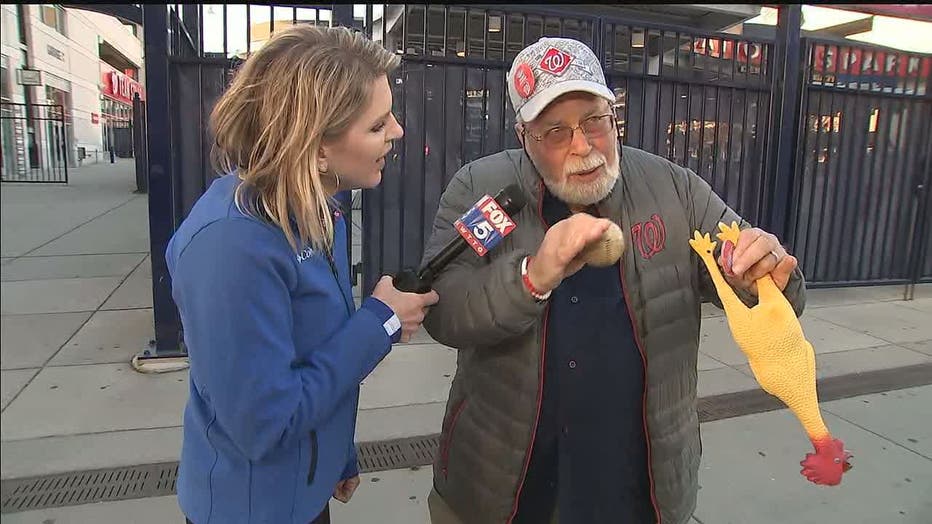 This year, to bring a little more "good juju" to the team, he even brought his 1924 autographed Washington Senators baseball with him to the park. It's from the only year Washington's team won the World Series.
Kaufman's wish for Ted Lerner, the principal owner of the Nationals when the franchise came to D.C., to celebrate his 94th birthday on Tuesday with a Nats win came true when the team swept the Cardinals to advance to the World Series.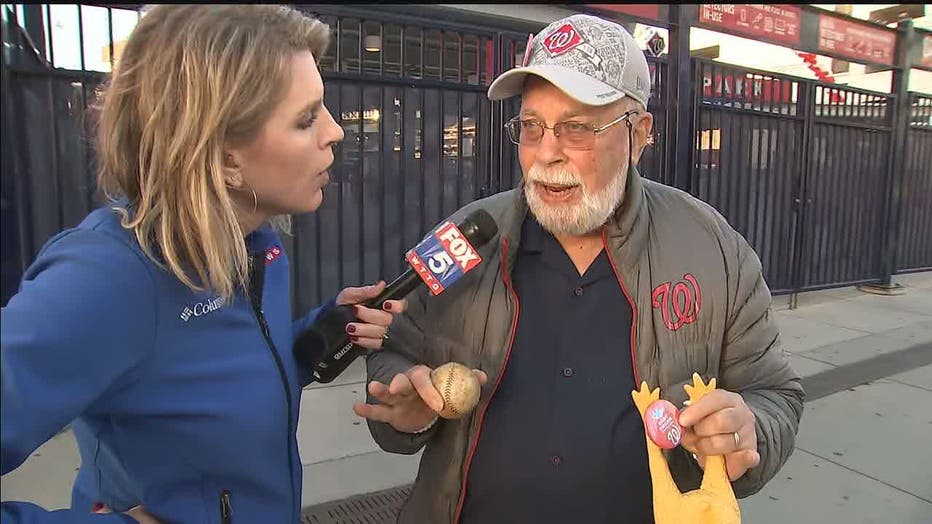 "Remember, I used to go to these games in the 40s, when I was a kid with my dad -- and they were in last place!" he told Holly outside of the ballpark on Tuesday before the Nationals punched their ticket. "And now we may go to the World Series! It's crazy!"
You can watch the 2019 World Series on FOX beginning on Tuesday, Oct. 22.