Nationals offer Rendon 7-year deal worth more than $200M: Report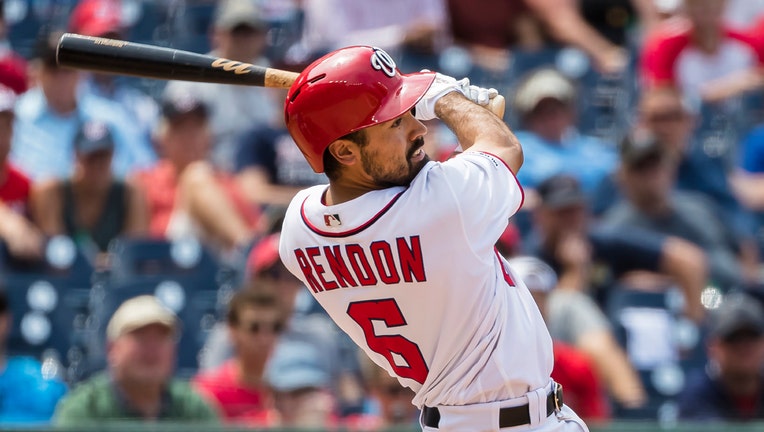 WASHINGTON - Coming off the best year of his career, the Washington Nationals have offered third baseman Anthony Rendon a deal worth more than $200 million over the course of seven years, according to a report.
According to the Washington Post, the seven-year contract would pay Rendon around $210 to $215 million.
A first-round draft pick by the Nationals in 2011, the 29-year-old played in the 2019 All-Star Game.
Rendon hit a career high 34 homeruns in the 2019 season, and led the National League with 126 RBI.
Additional details about the deal are available on the Washington Post website.