Gruden: Alex Smith's surgery went well, expected to make full recovery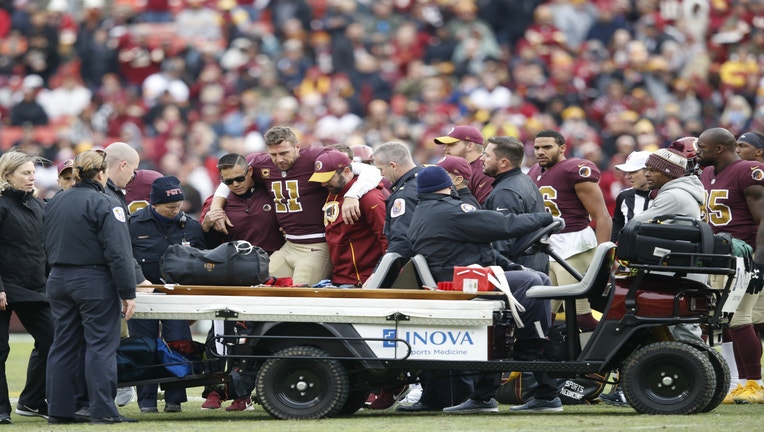 article
WASHINGTON - Redskins Coach Jay Gruden said on Monday that quarterback Alex Smith's surgery went well and is expected to make a full recovery after sustaining a season-ending broken leg on Sunday.
Alex Smith broke his right tibia and fibula on a sack by Kareem Jackson midway through the third quarter of the Redskin's game against the Houston Texans.
The veteran quarterback's leg turned the wrong way, much the way the Redskins lost quarterback Joe Theismann to a broken leg -- 33 years to the day.
Theismann sacked by Lawrence Taylor on a Monday night game in 1985. Theismann's injury ended his career.
Smith underwent surgery Sunday night to repair a broken right tibia and fibula. Gruden says surgery went well, he didn't believe there was any ligament damage.
"I know it was very painful for him and heartbreaking for a lot of people," Redskins coach Jay Gruden said. "He's a great guy and hard worker and one of the key leaders on this football team. These things happen in pro football, unfortunately. Just hate to see them happen with a guy like Alex."
The Redskins signed free agent Mark Sanchez to back up Colt McCoy on Monday.
The Associated Press contributed to this report.