Cousins, Redskins light up Packers in high-flying 42-24 rout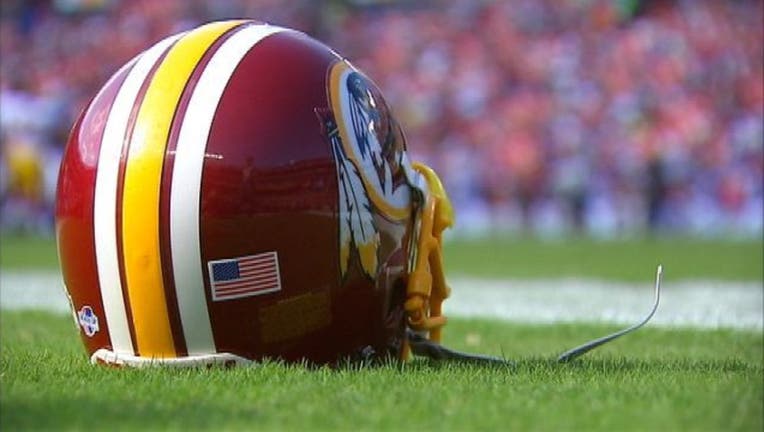 article
LANDOVER, Md. - (AP) -- Kirk Cousins went deep late and often, throwing for 375 yards and three touchdowns to lead the Washington Redskins to a 42-24 victory over the free-falling Green Bay Packers on Sunday night.
Cousins and the Redskins (6-3-1) have won six of their past eight games going into a showdown with the NFC East-leading Dallas Cowboys, the winners of nine in a row. The Packers (4-6) have lost four consecutive games and five of six, allowing 30 or more points in all of those defeats.
Washington's Robert Kelley ran for a career-best 137 yards and three touchdowns against a Green Bay defense that allowed completions of 70, 53 and 44 yards. Cousins was 21 of 30, connecting with Pierre Garcon, DeSean Jackson and Jamison Crowder for touchdowns and becoming the franchise leader in 300-yard games.
Aaron Rodgers was 26 of 41 for 355 yards and three touchdowns, but he couldn't keep up with what his defense gave up. Washington gained 517 yards and converted on 64 percent of third-down attempts.
Chants of "We Want Dallas!" filled FedEx Field in the final minutes after Cousins completed a 53-yard pass to Crowder, and Kelley got his third touchdown. The Redskins have a quick turnaround as they visit the Cowboys on Thanksgiving.
CATCH OR NOT A CATCH: Packers receiver Jordy Nelson's 13-yard touchdown catch stood up after video review, despite the ambiguity over whether he held on to the ball. Redskins cornerback Josh Norman knocked the ball out of Nelson's hands in the end zone and thought it was an incomplete pass, but officials ruled it a touchdown on the field and replay confirmed it.
DELAYING THE GAME: The Redskins picked up three delay-of-game penalties - two of them on defense. Norman got his NFL-leading 11th penalty of the season for spiking the ball in the second quarter, and cornerback Bashaud Breeland was penalized for "throwing the ball downfield" in the third. Green Bay got a traditional delay of game penalty earlier and avoided another when Rodgers called a timeout at the last second.
GUTSY GRUDEN: After kickers around the league missed 11 extra-point attempts going in, Washington coach Jay Gruden opted to go for 2 twice - and converted neither. But he was validated when Green Bay's Mason Crosby missed a 36-yard attempt at that end in the third quarter and when his kicker, Dustin Hopkins, shanked an extra-point attempt off the right upright in the fourth.
Gruden was feeling risky all night, going for it on fourth-and-1 from his own 41 with 6:22 left. Cousins sneaked it to convert and reward his coach, and the drive finished with a touchdown by Kelley.
BANGED-UP PACKERS: Already missing offensive linemen J.C. Tretter and T.J. Lang, the Packers lost cornerback Demitri Goodson (knee), replacement right guard Don Barclay (shoulder), linebacker Blake Marinez (knee) and safety Kentrell Brice (back). Barclay and his replacement, rookie Jason Spriggs, combined to cost Green Bay 25 yards on three penalties.
QUICK-STRIKE OFFENSE: While the offenses were on ice early in the night, they combined for two touchdowns in the first 35 seconds of the fourth quarter. Rodgers' 31-yard touchdown pass to a wide-open James Starks came on the first play of the fourth, and Cousins connected with Pierre Garcon on a 70-yard touchdown on the second play of the Redskins' next drive.
Former Redskins QB Joe Thiesmann tweeted afterward: You "can't throw a pass any better. That was impressive."
---
For more NFL coverage: http://www.pro32.ap.org and http://www.twitter.com/AP-NFL
© 2016 The Associated Press. All rights reserved. This material may not be published, broadcast, rewritten or redistributed.