40 years ago on June 7, the Washington Bullets won NBA title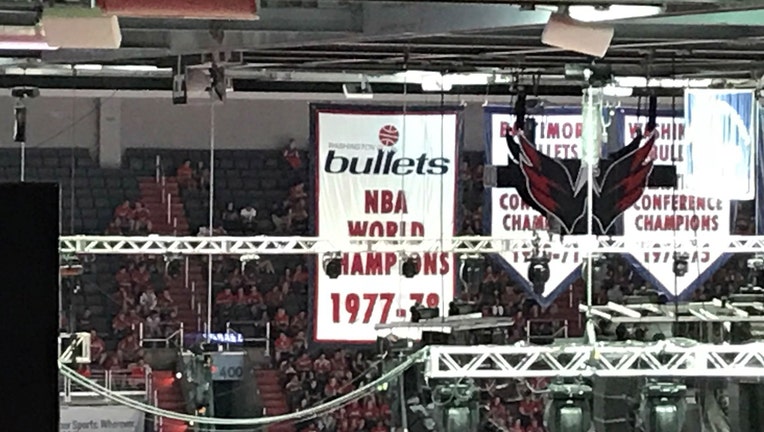 WASHINGTON - With the Washington Capitals on the verge of winning the Stanley Cup with one more victory, June 7 also has a special meaning for D.C. as another major pro sports team from the nation's capital made history on this day.
Forty years ago, the Washington Bullets defeated the Seattle SuperSonics 105-99 in Game 7 of the NBA Finals to capture the only NBA title in franchise history. Wes Unseld was named Finals MVP.
On Thursday night, the Capitals defeated the Vegas Golden Knights 4-3 to capture their first Stanley Cup.
Way to go Caps! #ALLCAPS