Woman sexually assaulted outside car in Centreville; police release sketch of attacker
CENTREVILLE, Va. - Authorities say a woman was sexually assaulted by a stranger while she was standing outside of her vehicle in Fairfax County.
Police say it happened May 24 just after 9:30 p.m. near Bay Valley Lane and Compton Lane in Centreville.
The woman was at the trunk of her car when the attacker approached and tried to take her wallet. The man sexually assaulted her as she fought him. The man fled into nearby woods after she called police.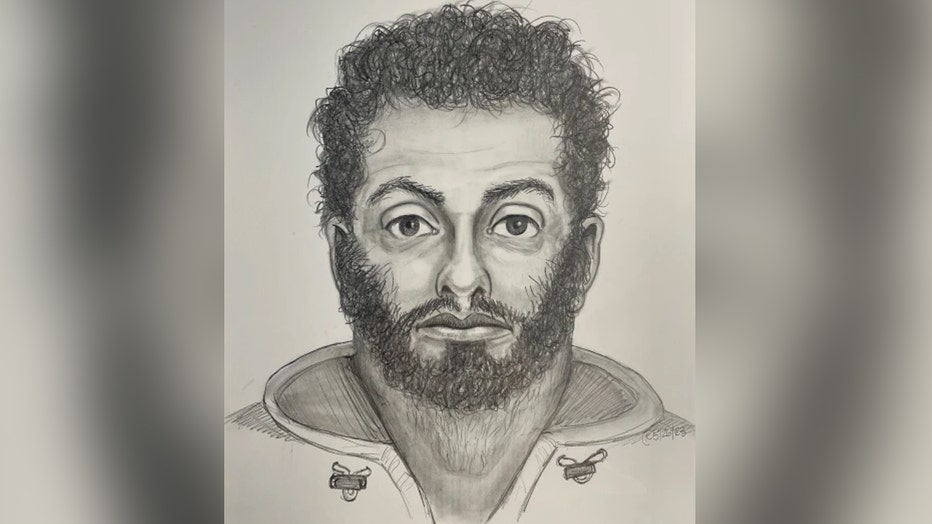 Fairfax County Police Department
Officials say her injuries are considered non-life-threatening.
A sketch of the man was produced by investigators. The victim described him as 40-years-old, six-feet-tall, with wide shoulders and crooked teeth. She has short, curly hair and a beard. He was wearing khaki pants and a green raincoat-style jacket.
Anyone with information is asked to call investigators at 703-246-7800, option 3. Tips can be submitted anonymously through Crime Solvers at 1-866-411-TIPS (866-411-8477), and online.