Woman recounts Columbia explosion, knocking her off her feet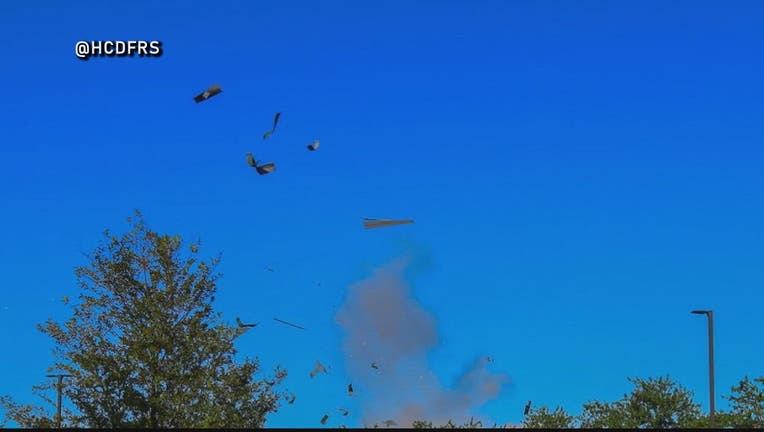 article
COLUMBIA, Md. - Officials and residents in Columbia, Md. say they're still amazed that no one was killed, or even hurt, in the powerful natural gas explosion that rocked an office building and shopping center in the town on Sunday morning.
Business owners recall force of explosion that rocked Columbia, Md. over the weekend
The building was empty at the time and Howard County Fire and Rescue had evacuated the area to create a 1,000 foot perimeter. However, some nearby businesses still had people inside.
In an exclusive interview, Greene Turtle manager Leonnie Cobb told FOX 5 DC that she was thrown backwards from the force.
"I went to the back door to open it for my cooks, because they come in at 8:00. As I opened the door, a loud bang happened, then a sudden gust of wind pushed me into the door," she said.
Her restaurant is located a thousand feet from the explosion, but despite the distance, a TV screen jolted off of the wall, frames tumbled down, and debris fell from the ceiling.
"Initially I was just like, oh my God what happened, it was crazy," she said.
One day after the explosion leveled the Lakeside Office Building, Cobb says she's counting her blessing and thankful that no one was injured.
"I can't imagine if that happened to me. If it had been me, we would have been in the building at that point," she said.
Fire officials are working with federal agencies to investigate the exact origin of the leak.
BG&E says the gas main was inspected in July and no problems were detected.
The utility says it cannot begin to speculate on the cause until their equipment is allowed inside.