Wintry weather causes string of accidents in Virginia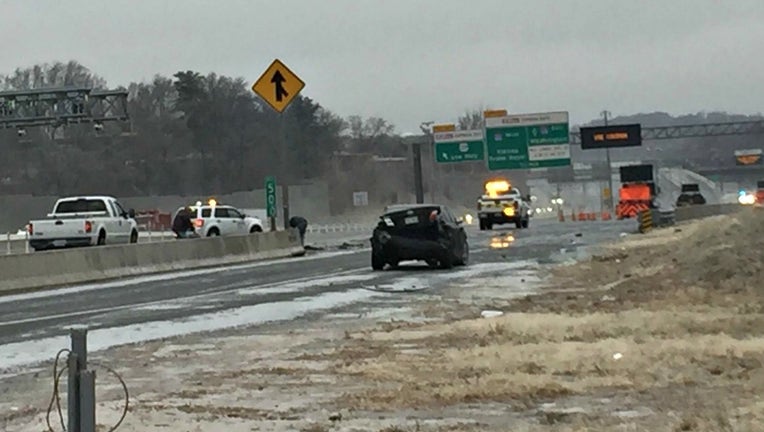 article
A wintry mix that settled over Virginia overnight caused nearly 50 crashes around the northern part of the state on Saturday morning.
Sheets of ice covered the roads from the beltway to I-66, causing a series of crashes on the Inner Loop that resulted in backups.
Virginia State Police say one of those crashes was deadly.
VDOT spent several days preparing the roads for the icy conditions, pre-treating them with brine, and some drivers told FOX 5's Alexandra Limon that the conditions were relatively easy to manage.
"58 I took the back way from Springfield up here, and it wasn't so bad. Everyone's just being really cautious on the roads," said Bobby Thompson.
Rain and warmer temperatures are expected to move through the region throughout the day Saturday, helping to melt the remainder of the ice.