Virginia's 'second-look' bill could allow some prisoners to get out of jail early
RICHMOND, Va. - Virginia lawmakers are introducing a bill that could give prisoners a chance to get out early.
It's called a second look law. It would give inmates who have served at least 15 years of their sentence the ability to ask a judge to consider early release based on good behavior and the ability to contribute positively to the community. 
Half the states in the country have considered second-look laws, according to The Sentencing Project. Often, these laws enjoy bipartisan support, including in Virginia.
Republican Senator Chap Petersen said the bill allows prisoners to go back to a trial judge and have their sentences removed. 
"The trial judge would have 100% discretion," Petersen explained. "The commonwealth's attorney would be involved, the victim would be involved, but effectively it's a look at those 1,300 prisoners that are long-term prisoners."
RELATED: Virginia law stops early inmate releases, angering families
Petersen is leading the charge in the Senate where the judiciary committee will be holding a hearing on the bill Wednesday afternoon. Republican Delegate Carrie Coyner supports the bill in the house. The ACLU of Virginia reports the bill received 20% Republican support in the House last year after passing the Senate.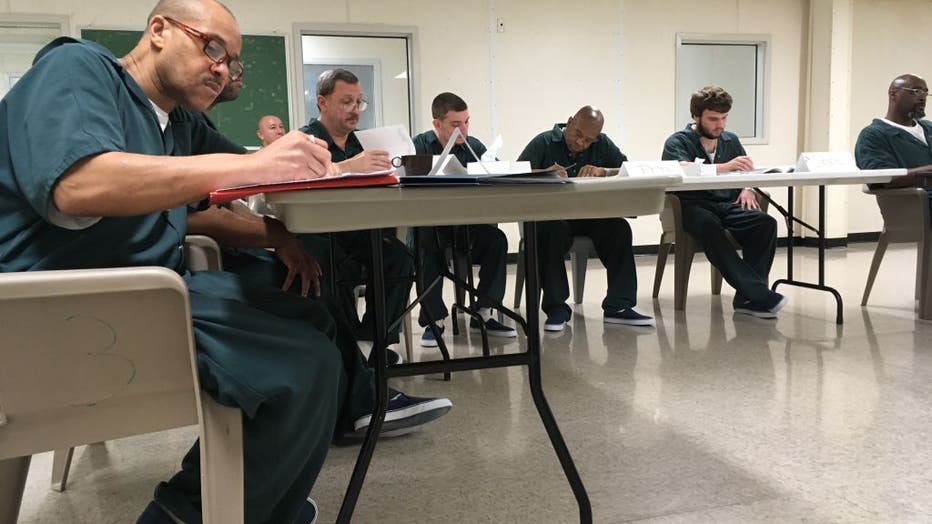 MANASSAS, VIRGINIA - FEBRUARY 23: Deron McDonald, 54. left, in a class on chronic disease self-management Thursday 2/23/2017 at Prince William County Adult Detention Center in Manassas, Virginia. The men are among several older prisoners with chronic
Shawn Weneta works for ACLU Virginia. He served 16 years in prison for embezzlement before former Governor Ralph Northam pardoned his sentence in 2020. Weneta supports the bill because he says it is more restrictive than gubernatorial pardons and more transparent for the public than the parole board decisions. It also gives crime victims a chance to stay involved.
"There's a lot of victims that support this bill," Weneta said. "Right now, what somebody who is incarcerated is doing or has done - they don't have any right to any information at all. In this process, they would actually be able to see 'oh, this person has actually done this variety of things while being incarcerated.'" 
READ MORE: 4 inmates escape from Virginia federal prison camp
Not every lawmaker is on board, though. The House courts committee that would have to approve the bill to go to the floor is chaired by Republican Delegate Rob Bell. He says the bill would eliminate truth in sentencing and allow retroactive resentencing, and most importantly, it would eliminate the victim from knowing when the defendant is sentenced and how long the defendant will in fact serve.
Senator Petersen said he spoke to Governor Glenn Youngkin about the bill and that the governor is neutral on the idea for now.