Virginia State Police still looking for witnesses to deadly Loudoun County crash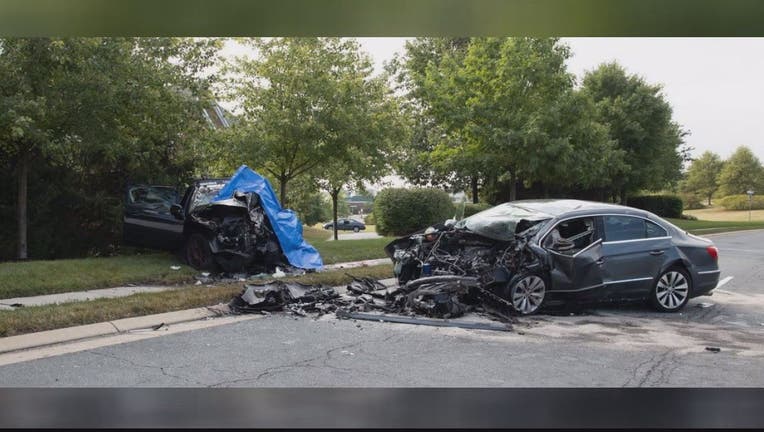 article
LOUDOUN COUNTY, Va. - Virginia State Police are still urging witnesses of a deadly crash in Loudoun County to come forward.
Ammie Cho, 34, was killed and her four year old daughter seriously hurt after investigators say a driver crossed over the median and hit them head on along Belmont Ridge Road last week.
Today Ammie's husband revealed to FOX 5 that she was pregnant with their second child.
The crash happened right outside Katie Hervstritt home last Wednesday...
"I heard 5 or 6 sirens and I knew something was definitely wrong. Looked outside and saw the roadway filled with cop cars, both sides blocked off, it was really bad."
A GoFundMe page set up for her family has already raised more than $90,000 dollars.
Investigators say Ammie Cho and her 4-year-old daughter were traveling northbound in their 2013 subaru on belmont ridge road just before 7:30 in the morning. When police say an 18-year-old man driving a 2012 volkswagon in the other direction hit the curb and went over the median before hitting Cho and her daughter head on. Ammie died at the scene. Her 4-year-old was taken to the hospital with serious injuries and has been released. 
As of now, no one is facing any charges. Investigators say many witnesses ran to the scene of the crash to help but they are still looking to speak to anyone else who may have witnessed the 18-year-old driver's behavior before the collision.
At this time, investigators have not released if he was speeding or if alcohol or drugs were involved.
Meanwhile neighbors here in the Brambleton area are heartbroken. They say other crashes have happened along this same road in the past and more safety measures are needed.
"The kids around here they all know each other so it's very tight and close knit community. And a lot of kids speed around here. The average ..The mph on Belmont Ridge is 45, the average for people getting to work in the morning is like 60. You're operating such a powerful vehicle and its just scary" said Hervstritt.
State Police need to speak to anyone who may have video or witnessed the 18-year-old driver's behavior behind the wheel prior to the crash.
He is still in the hospital with serious injuries, but is expected to survive. 
Toxicology reports are pending.