Virginia holding statewide tornado drill Tuesday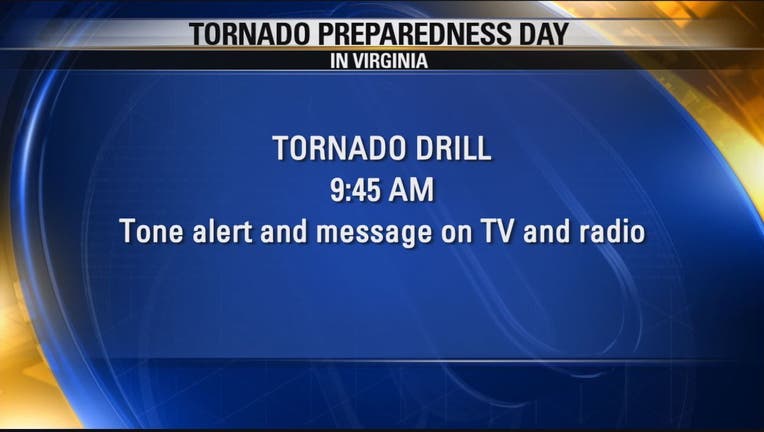 article
RICHMOND, Va. - (AP) -- Virginia is preparing to hold a statewide test of its tornado warning systems.

The annual tornado drill is being held Tuesday by the Virginia Department of Emergency management and the National Weather Service.

The drill begins at 9:45 a.m. with a test tornado warning sent by the weather service to the National Oceanographic and Atmospheric Administration Weather Radios. That system will sound a tone alert and show a test message to simulate what people would hear or see during an actual tornado warning.

Residents may see or hear test messages through the Emergency Alert System on local radio stations, TV stations and cable outlets.

Officials say tornadoes have already caused five deaths and destroyed hundreds of homes in Virginia this year.
© 2015 The Associated Press. All rights reserved. This material may not be published, broadcast, rewritten or redistributed.