Twin brother arrested in Silver Spring Airbnb hidden camera case
MONTGOMERY COUNTY, Md. - The twin brother of a Silver Spring Airbnb host has been arrested for allegedly planting hidden cameras inside a bedroom. 
On Thursday, Aug. 17, officers from the Montgomery County Police Department picked up 38-year-old Larry Goisse from an out-of-state correctional facility and transported him to the Montgomery County Central Processing Unit, where he is currently being held without bond.
Goisse is accused of installing cameras inside smoke detectors in a bedroom and bathroom that was rented out to Airbnb users. 
Police found out about the situation after a couple from Texas booked the room in the house on Dale Drive back in August 2022, and discovered the devices.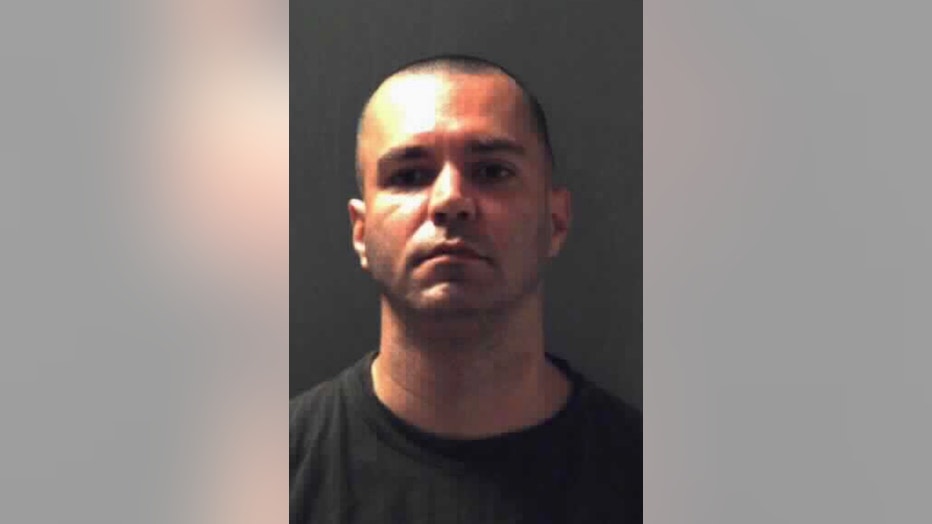 Larry Goisse, 38, of Silver Spring Photo via Montgomery County Police Department
"I went into pure panic, pure shock mode," one of the renters told FOX 5.  
Court documents reveal the couple "were intimate while in the shared bathroom" then "laid down on the bed, put a movie on and began to relax."
All of a sudden they noticed a smoke detector above the bed in the middle of the ceiling, and another one in the corner — which made them grow suspicious.
After taking it down, they realized it was actually a hidden camera.
The couple found an identical one in the bathroom. 
They are now suing the Airbnb host Christopher Goisse, and seeking more than $75,000 for the stress and strain this situation has caused them.
When confronted one year ago, Christopher Goisse denied any wrongdoing.
Instead, he said he believed there was a "possibility" the guests may have planted the devices and then took them to police. 
However, the lawsuit states he "refused to allow MCPD to search the bedroom where his twin brother Larry was staying, which had a locked door."
After authorities obtained a search and seizure warrant, they found drug paraphernalia, methamphetamine and "items of evidentiary value" connecting Larry to the crimes. 
He faces several charges, including Peeping Tom and drug possession. Police say there may be other victims and are urging them to come forward.