Trump tweets about reported burglary at Cummings' home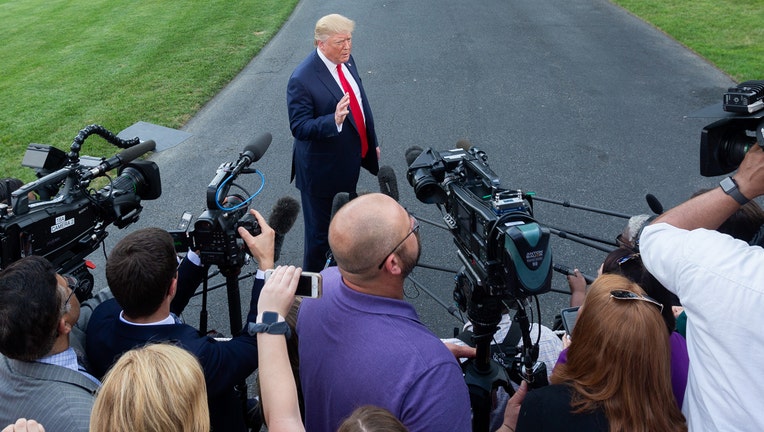 WASHINGTON - President Donald Trump is tweeting about a reported burglary at the Baltimore home of Rep. Elijah Cummings. Trump has denigrated Cummings this week, calling his majority-black district a "disgusting, rat and rodent infested mess."
On Friday, Trump tweeted, "Really bad news! The Baltimore house of Elijah Cummings was robbed. Too bad!"
Police said they received a report of a burglary at 3:40 a.m. Saturday at a West Baltimore home, but it was unknown whether property was taken. The Baltimore Sun, citing state property records, reported the break-in happened at Cummings' home.
Cummings' House Oversight and Reform Committee has been investigating Trump family members serving in the White House.
The break-in came hours before Trump launched a Twitter tirade against Cummings.
Andy Eichar, Cummings' press secretary, said Thursday Cummings was unavailable for comment.
------
This story has been corrected to reflect that the reported incident is a burglary, not robbery, according to a report received by police.
© 2019 The Associated Press. All rights reserved. This material may not be published, broadcast, rewritten or redistributed.
RELATED COVERAGE:
Trump tweets about reported burglary at Cummings' home |
Rep. Elijah Cummings home burglarized in Baltimore |
Trump: 'Democrats always play the race card' |
Trump slams 'bully' Elijah Cummings, claims Baltimore 'more dangerous' than border |
Trump claims black people love his comments about Baltimore |
Trump steps up attack on black lawmaker, calls him 'racist' |
Accused of racism, Trump blasts black congressman as racist |
Trump's son-in-law, Jared Kushner, owns properties in the Baltimore region, some of which have been hit with code violations |
Trump 'rodent' tweets ring true at Kushner-owned apartments |