Trump launches petition to stand for national anthem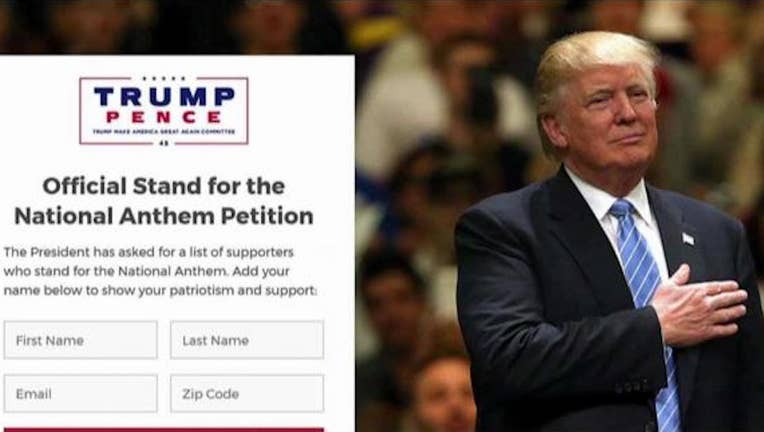 article
(FoxNews.com) - President Trump launched a petition to stand for the national anthem.
The president has been a prominent voice in the controversy over NFL players refusing to stand for the anthem to protest racial injustice in America.
Players across the league doubled down by kneeling, locking arms, and sometimes sitting for the anthem after the president called on owners to fire players who did so.
He has called the players' actions "disgraceful" and remarked that seeing military veteran amputees reminded him how important it is to stand for the anthem and respect the military.
NFL Commissioner Roger Goodell said this week that "everyone should stand for the national anthem" but will not change the League's policy to require players to stand, as the NBA does.
Trump's petition is paid for by the Trump Make America Great Again Committee, and is found on the Republican National Committee's website.
More on FoxNews.com.